The island nation of Bahamas is still celebrating after its Olympic team surprised the watching world with a superb sprint to win the gold medal in the men's 4x400m relay, setting a new national record of 2:56.72s in the process.
In fact, a veritable raft of records was set in three minutes at the Olympic Stadium. The US ran to silver in 2:57.05s, setting a new season's best, and the Caribbean domination was completed with Trinidad and Tobago capturing bronze in 2:59.40s, also a new national record. The hosts finished an agonising fourth, only 0.13s behind the bronze medal winners but they too celebrated a record - a season's best.
More importantly, the Bahamas' win ends a long period of US domination; the last time an American team failed to take gold in this particular race was at the Munich Olympics 1972. The medal is the Bahamas' first gold, in any Olympic discipline.
"It's great to bring home the gold. We really ran well. I trusted in these guys to finally beat the Americans," Chris Brown, who started the race for his country, said.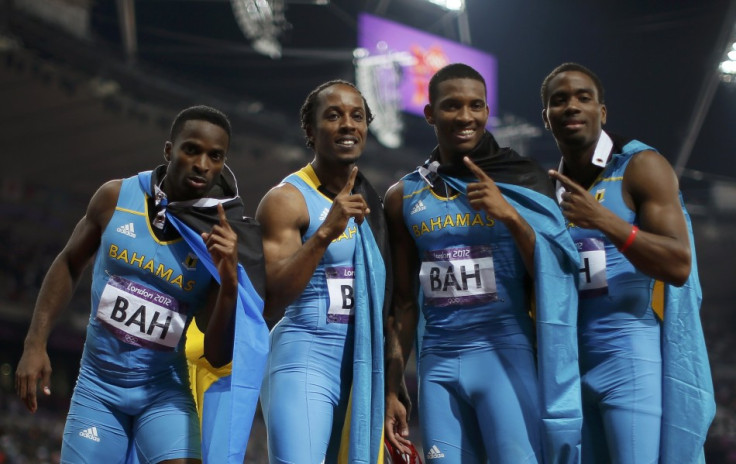 "The US guys know we've been just behind them or thereabouts for a long time, but it's amazing we are finally taking home the gold. This is for everyone back home. We can't wait to celebrate," Ramon Miller, whose last-gasp burst of speed took him past American Angelo Taylor, said.
Asli Cakir of Turkey Wins Gold in Women's 1500m
In another track surprise, Turkey's Asli Alptekin Cakir ran 1500m in 4:10.23s, to claim a wonderful gold for her country.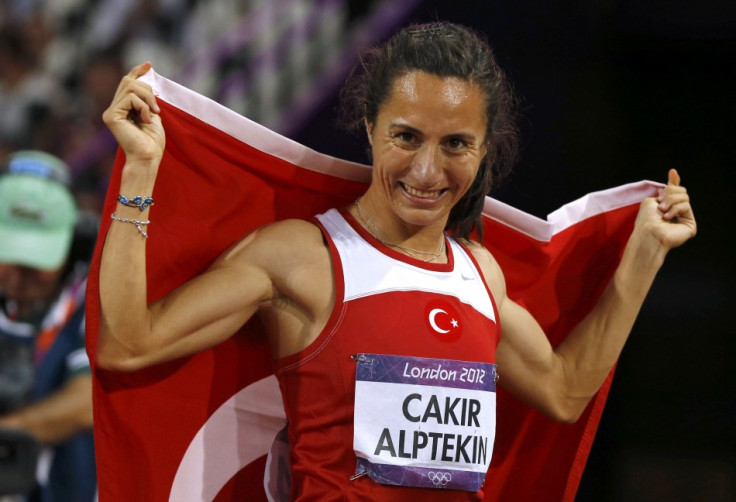 The 26-year-old athlete, who was suspended for two years following a doping charge in 2006, ran a steady race to start and finish ahead of her compatriot Gamze Bulut. Bahrain's Maryam Yusuf Jamal claimed bronze after finishing in 4:10.74s.
Great Britain's Lisa Dobriskey and Laura Weightman finished tenth and eleventh, respectively.