Scott Brash, Ben Maher and Nick Skelton all failed to back up their gold medals from the team equestrian showjumping with more glory today today, through the trio put in some gutsy rides to square up with the Swiss and Netherlands' favouriters.
Brash, Skelton and Maher all won gold in the team event, and went into the individual event with high hopes to win more gold on home soil.
Brash and Skelton both boasted clear rides in the qualifying stage, undertaking fault-free jumps on their horses inside the time limit.
Ben Maher, meanwhile, had one fence down, and faced an uphill battle for a podium finish, with six riders to overcome if he hoped to be in contention for a top three spot.
But for Brash and Skelton, to have a third of the top of the field in their hands, a medal was hopeful for Team GB.
Before they took to the final course, GB team manager Rob Hoekstra told the BBC: "They are very big jumps at this course.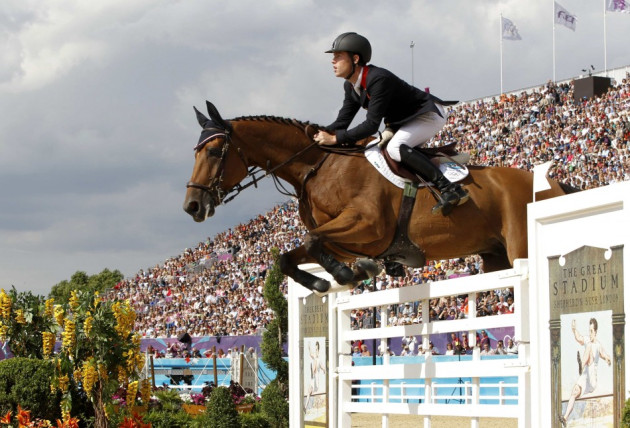 "We have had a look around it to see where we can make a bit of time. Plan the routine.
"You wouldn't see these jumps at anywhere else in the Olympics Games. I am really hoping it will go to a jump off and if it does then I am confident either of Nick Skelton and Scott Brash could do well."
Maher went first in the final round, and after another four point penalty, the Brit was very quickly out of medal contention completely.
After Swiss Steve Guerdat posted the first double clear, Brash followed, but was unable to repeat his first feat, knocking down one fence to take a 4 point penalty and slot into fifth place.
Skelton was the last hope for Team GB, but also took a four point penalty, putting himself and the team out of medal contention.
Guerdat took out the gold in the end, while the Netherlands' Gerco Schroder and Ireland's Cian O'Conner entered a ride off for the silver and bronze.
Brash's horse Hello Sanctos cost Team GB's Equestrian team around £2 million, and was funded by the Carpetright and DFS company owners. Coming from the Ukraine, the acquisition took Britain from losing their own horses to bug-paying foreign countries to being a serious medal contender in the Olympics.