Gemma Gibbons has taken out the silver in the Judo, with the Brit losing a hard-fought battle against USA's Kayla Harrison in the final match-up.
Gibbons guaranteed Great Britain their first medal in the sport of Judo in 12 years after taking out France's Audrey Tcheumeo, the current world champion, in the semi-final.
The fight between the pair went to extra time, and Gibbons was able to produce a gutsy harai-goshi in golden score to ensure she received at least second place in the tournament.
David Cameron and Vladimir Plutin attended the final, with Gibbons very quickly going from relative unknown to a household name as she challenged Harrison for the Gold.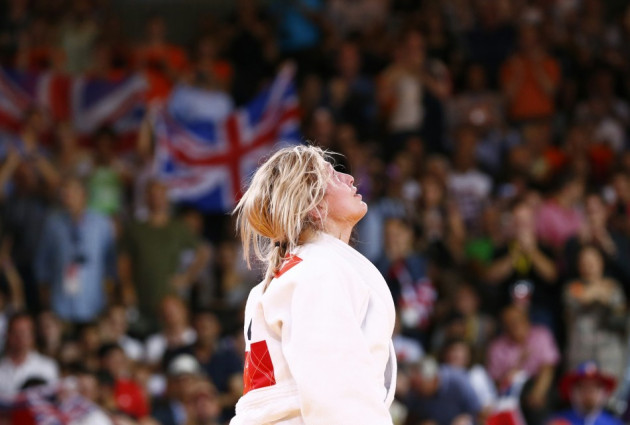 Harrison took a 2-0 lead early on thanks to two yukos, and the American looked to be dominating the beginning of the match-up. Gibbons' coach could be heard yelling: 'You are an Olympic champion if you fight smart!', but the Brit looked to run out of strength and America's Harrison ensured the score stayed at 2-0 until the end.
For Harrison, the victory has been a long-fought road, with the star having to testify against her former coach after he sexually abused her as a teenager.
The now Gold medallist used Judo to help her through the traumatic period, and Harrison has now turned the discipline to her absolute advantage, taking out one of the highest sporting honours in the process.
The win sealed the first medal in the sport for the United States, but after overcoming a shoulder injury for the event Gibbons did well to beat the world champion and give Harrison a tough fight in the final.
Moving into the -78kg weight category in May, the silver medallist dedicated her win to her mother who passed away in 2004.