British diver Tom Daley was delighted to win bronze in the men's 10m diving final at the London Olympics 2012, the host nation's first individual medal in this event for 52 years.
Daley was beaten to gold and silver by American David Boudia and China's Bo Qui, but his score of 556.95 was enough to see off Russia's Victor Minibaev and Cuba's Jose Antonio Guerra for third.
The 18-year-old Daley dedicated the medal to his father Rob, who died of cancer last year.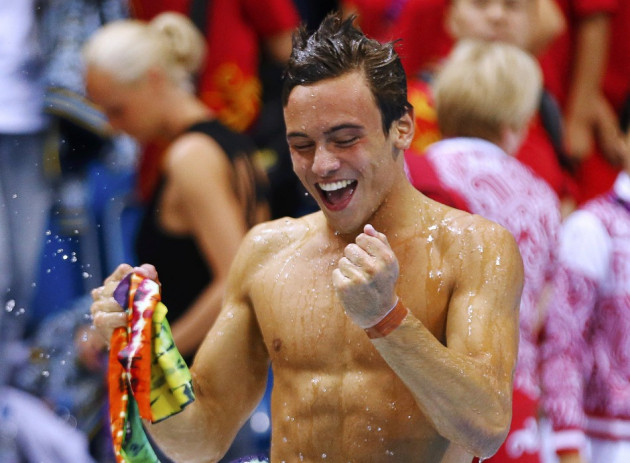 "I know that if he was here he would be very proud. It's really tough not having him here, but I'm so glad to come out with something to show for it after all of the hard work we put in together," Daley said.
The diver also thanked footballer David Beckham for his help after Daley lost in the men's synchronised diving event with partner Peter Waterfield.
"He wanted to wish me well and to say keep your chin up. David was asking how I've been feeling, giving me advice about what to take out of the synchro. He was kind of asking me the right questions, telling me it's not that bad and that I can come back," Daley explained, adding that he received a text from Beckham after the loss.
Daley was fortunate to qualify for the final of the 10m event, having scored only 448.45 in the preliminaries. With only the top 18 athletes qualifying for the semi-final, the 18-year-old struggled with his three-and-a-half backward somersault jump, but ensured his participation with an improved last dive, scoring 84.15 on that performance to qualify 15th.
He admitted that he was fazed by the timing of the event.
"It was a tough competition," Daley told the Guardian. "I don't normally compete at that time of night for one, and there were 32 competitors. Having to wait for half an hour between dives was tough. At the end my legs were starting to get tired. I've done my job today but not by the most comfortable of margins."