Victoria Pendleton and Jess Varnish have both been disqualified from the womens team sprint cycling event at the Velodrome, with the pair relegated out of medal contention after a rule error.
Pendleton was on fire in her heats, setting a new world record which was shortly broken again by China.
The error was believed to take place when Pendleton took over from Varnish too early - like in athletics, where one must hand over a baton in a certain place in a relay, there is a section to change over and the girls didn't do so in the correct box.
The news will be devastating for Pendleton and Varnish, who would have fought with China for the Gold while Australia and Germany were to compete for the Bronze.
The events brought loud boos from the crowd, who expressed their anger at the decision, and it is particularly disappointing considering their red hot form going into the final.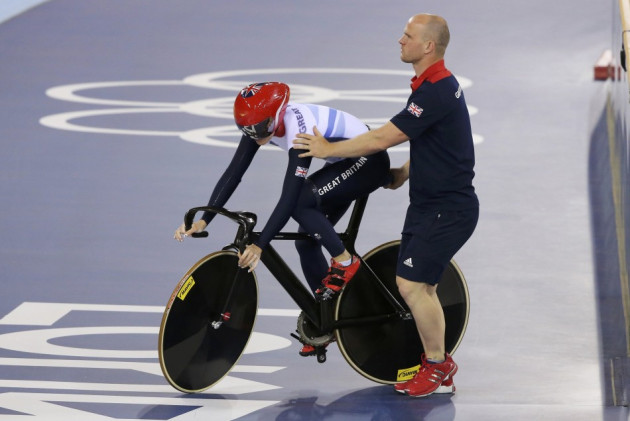 Pendleton told the BBC: "We didn't changeover on the right part of the track, it's really hard when you're going at that speed.
"We've never had an illegal change before so it's not something we've been concerned about in the past, it's just one of those things, it's not Jess's fault, it's not my fault, we were just a bit overwhelmed and got too eager.
"I think now and again rubbish things happen and this is one of those days."
For Pendleton, this isn't the end of her Olympics, but for Varnish, she must now look ahead to 2016. But while the latter wasn't in a state to face the media, the former was looking at the positives, insisting: "All I can do now is keep my head down, focus on tomorrow and Saturday and give it everything I've got.
"This is the end for me but it's just the beginning for Jess, I'm 100% sure Jess will go into Rio and absolutely smash it."
Germany will now fight China for the Gold, while Australia will come up against the Ukraine for the Bronze.