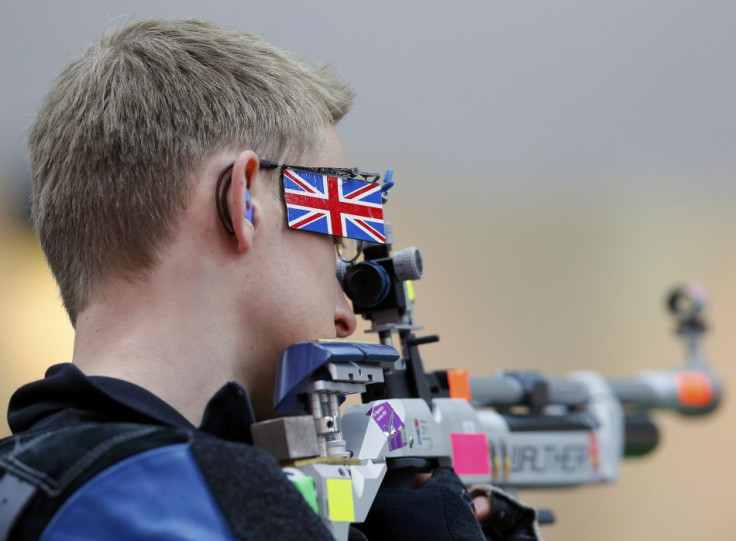 In shooting news, British marksmen Jonathan Hammond and James Charles Huckle were denied places in the final for the men's 50m rifle (prone) class. Hammond scored 593 and Huckle managed 591. However, both were deemed insufficient after Sergei Martynov scored a perfect 600 to equal the World Record. Martynov, from Belarus, was joined in the final by Belgian Lionel Cox, who scored 599 and Indian Gagan Narag, who earlier secured bronze in the men's 10m rifle event.
The 44 year old Belarusian then stepped up a level in the final, winning gold with a Finals World Record (FWR) of 705.5. Cox took second with 701.2 and Slovenia's Rajmond Debevec was third with 701.
The win is Belarus' first gold of the London 2012 Games
China Locks out Final for Women's Singles Badminton
Indian shuttler Saina Nehwal, the first from her country to reach the semi final of an Olympic, will have to settle for a shot at the bronze rather than the coveted gold, after losing 13-21, 13-21 to World No 1 Yihan Wang of China. Nehwal, the World No 4, will now play another Chinese, Xin Wang, in the third-place playoff.
It was always going to be a difficult ask of Nehwal, given she has a dismal head-to-head record against Wang - she's lost all five games they've played - and the energy and intensity with which the top ranked Chinese professional covered her court suggested this would be win number six. Nehwal was outplayed comfortably in the first set but came back strongly in the second and at 13-12 to the Indian, it seemed the crowd would have an exciting contest on their hands. Unfortunately, Wang stepped up a couple of gears and Nehwal could not respond. The Chinese woman won nine straight points in the second set. It didn't help the Indian's case that she made far too many unforced errors - she trailed 6-13 in the first
set at one point.
In any case, the win for Wang means the Chinese, the controversy surrounding their doubles team aside, have locked out gold and silver in the women's singles event.