Thousands Gather in London for Pro-Palestine Rally
Scores of protesters march through central London calling for an end to Israeli military air strikes in Gaza.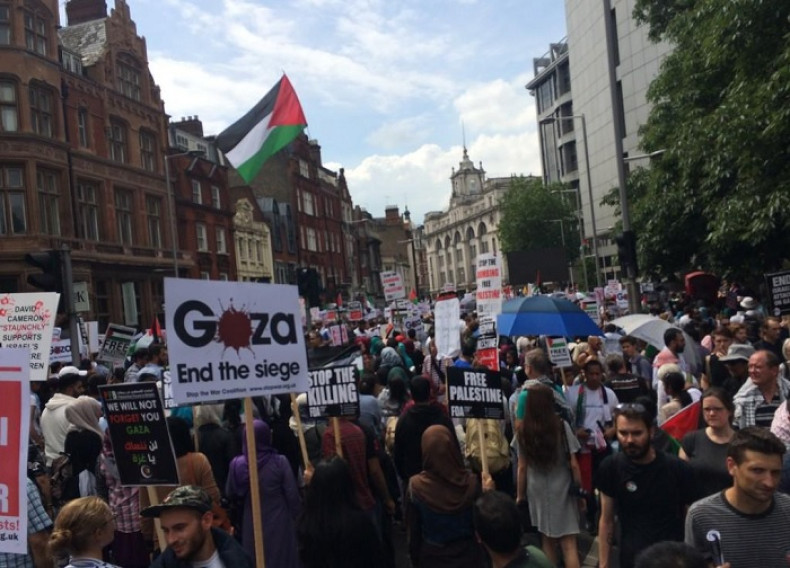 Thousands of pro-Palestinian demonstrators gathered in London on Saturday to demand an end to Israel's military action in Gaza.
Scores of protesters marched from Downing Street through central London, chanting slogans and waving placards reading: "Free Palestine" and "Stop the bombing".
Up to 15,000 people are expected to take part in the march, which has been organised by the Palestine Solidarity Campaign. The demonstration will end with a rally near the Israeli embassy in Kensington.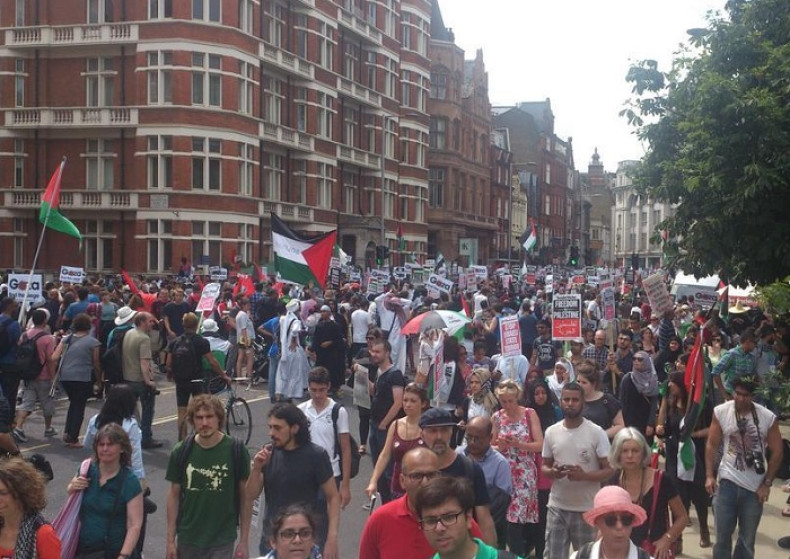 Sarah Colborne, director of the Palestine Solidarity Campaign, said: "London has already shown its outrage at Israel's attacks on the mostly refugee population of Gaza, with people turning out in their thousands last week.
"Saturday's national demonstration will give people from across the country the chance to say enough is enough - Israel's siege of Gaza and its occupation of Palestinian land has to end now."
Colborne added: "People want justice and freedom for the Palestinians and they will be voicing this in their thousands on Saturday."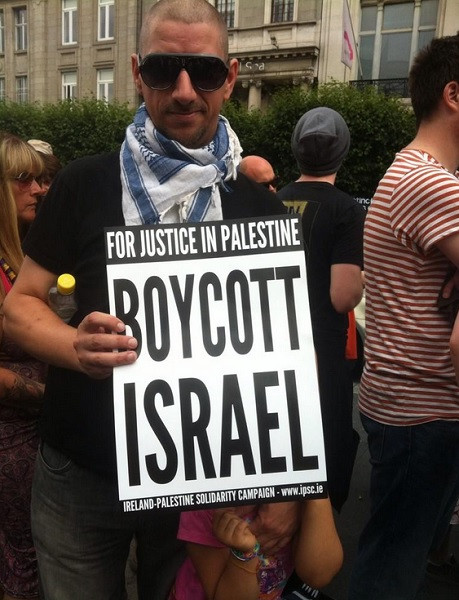 A protester holds an anti-Israel placard.
Twitter
A number of speakers addressed the crowds gathered at Whitehall, including Labour MP Diane Abbott.
"I am here to show solidarity with the people in Gaza," she said.
"We call for an end to the occupation and justice for Palestinians."
Saturday's march follows a demonstration on Friday by protest group London Palestine Action at the Cabinet Office in Whitehall.
Demonstrators locked themselves to railings, waved banners and demanded to speak to UK Deputy Prime Minister Nick Clegg.
Police were called to remove the 25 protesters, who chanted anti-Israel slogans and unfurled protest banners.
Thousands of pro-Palestinian demonstrators also turned out for a rally in Paris on Friday despite a police ban and clashed with security forces. Police fired tear gas at protesters as the riot intensified, with a number of police officers evacuated with injuries.
Rallies in support of Palestine also took place in several major cities across the globe, with demonstrations taking place in Germany, Argentina and the US.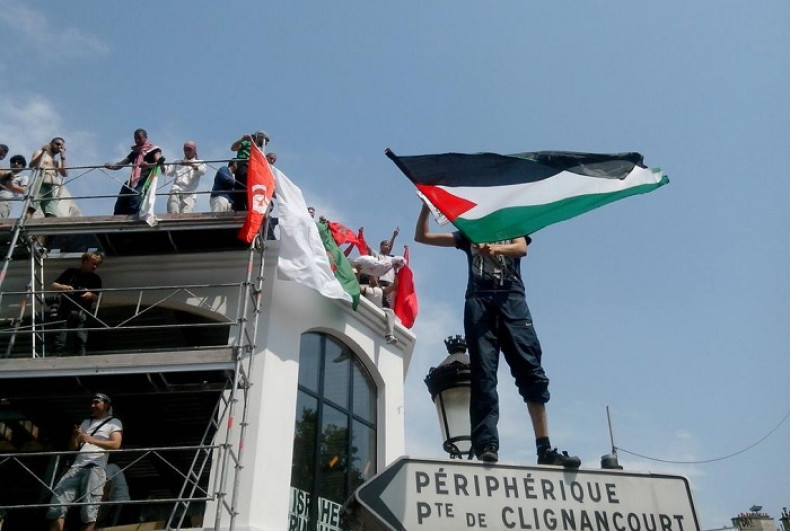 Downing Street said UK Prime Minister David Cameron and US President Barack Obama have discussed the worsening situation in Gaza on the telephone.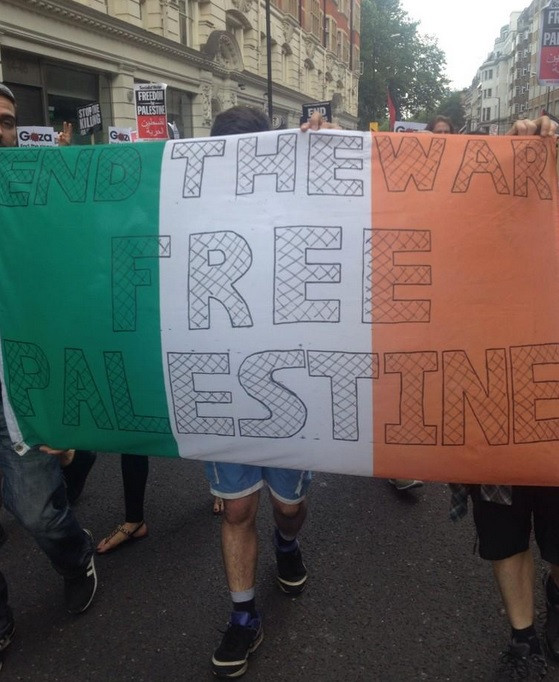 Irish protesters show their solidarity with Palestinians during the protest.
Twitter
"Both leaders reiterated their support for Israel's right to take proportionate action to defend itself from the barrage of rocket attacks from Gaza," a Number 10 spokeswoman said.
Obama also spoke with Israeli Prime Minister Benjamin Netanyahu on Friday, and underscored his support for Israel's right to defend itself against Palestinian militants.
However, Obama said he was "deeply concerned" about the loss of civilian lives, with the Palestinian death toll now over 300.
On Saturday morning, 15 Palestinians, including a family of eight, were reported to have been killed in two separate incidents.
UN Secretary General Ban Ki-moon is expected to arrive in the Middle East on Saturday to mediate between Israel and Hamas.