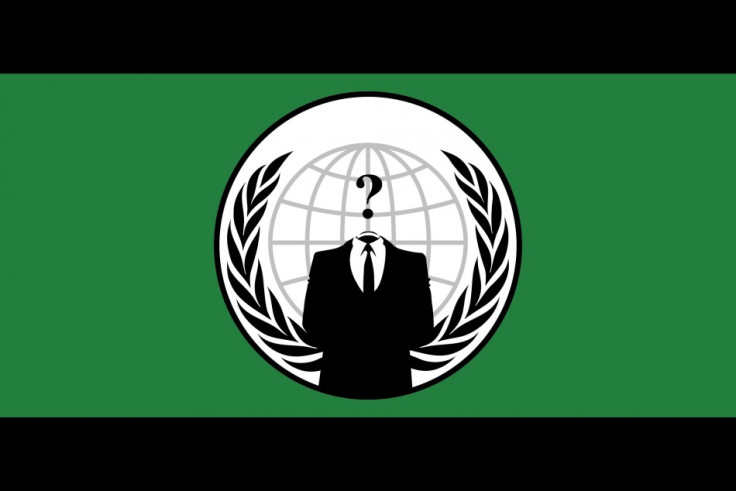 Following the slew of riots that last week spread across the UK, hacker collective Anonymous has issued a statement blaming the British government, calling for all like-minded citizens to help it mount a series of legal protests this October.
The press release entitled "OpBritain" was posted on the Pastebin web site late on Friday 15 Aug. It referred to the series of riots that began in London, before subsequently spreading to numerous other British cities.
In its statement Anonymous clarified that while it does not "condone mindless thuggery," it believed that the riots were the product of "decades of neglect inflicted on your country [Britain] by various governments."
The group first took notice of the riots after UK Prime Minister David Cameron revealed plans to investigate the plausibility of granting the police new powers allowing them to ban certain individuals from using social media services.
The move followed widespread speculation that rioters and looters were using services such as Twitter, Facebook and BlackBerry Messenger to coordinate attacks.
"They [the UK Government] will use these riots as an excuse to withdraw civic freedoms, increase draconian police powers, and discourage legitimate protest. By placing their emphasis on mindless criminality, your politicians mask the extent to which a significant section of society is stuck in an impoverished way of life with little hope for the future," read Anonymous statement.
Anonymous went on to call for a legal protest against the planned reforms asking all, "Unions, anti-cuts groups, community organisations, students, activists [and] citizens," to join it in a legal protest on Saturday 15 October, 2011. The statement did not give an exact location for the protests, instead it simply requested individuals join and target all the UK's "major cities."
Despite having mounted several illegal distributed denial of service attacks and hacks on numerous countries in the past, OpBritain is not the first time the group has called for legal a protest.
In July 2011 the group mounted an entirely legal campaign against eBay owned PayPal. Entitled "OpPayPal" the operation saw Anonymous call for "anyone using PayPal to immediately close their accounts and consider an alternative."
The campaign was reportedly motivated by the FBI and PayPal's treatment of alleged Anonymous hacker Mercedes Renee Haefer. An American journalism student that was arrested by the FBI for suspected involvement in a number of Anonymous led hacks. Though eBay declined to comment on the attack, Anonymous boasted that its campaign had led to several thousand users cancelling their PayPal accounts.
The UK Government is yet to release a response to Anonymous statement.