The Silicon Roundabout area of east London is home to more new companies than anywhere else in the UK , with 15,720 startups formed in the area in just 12 months.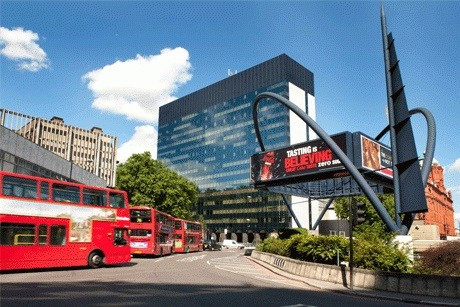 Accountancy group UHY Hacker Young has revealed that the EC1V postcode, which covers the area of east London including Old Street and Tech City, saw three times as many startups take root in the year ending March 2013 as in the financial districts of Bishopsgate and Canary Wharf combined.
UHY Hacker Young partner Colin Jones said: "Clusters of expertise can be highly effective in driving new business creation. The area around Old Street has been an emerging business destination for some time, thanks to relatively cheap rents, but since the internet and app industries started to colonise the area, new business creation has really taken off."
The nationwide survey found that 17 of the UK's top 20 areas for new firms are in London, with Warrington (14th), Brighton (16th) and Cheshire (19th) the only areas represented outside of the capital, each with between 1,300 and 1,500 startups created in the 12-month period.
Branded as Tech City by the government, Silicon Roundabout - named after Old Street roundabout and Silicon Valley in the US - is home to shared work space such as Google Campus. The seven-storey building offers desks for entrepreneurs who may otherwise unable to afford the rent for their own office.
Successful technology startups to work in the area include Mind Candy, the company behind children's game and social network Moshi Monsters, content management software company Huddle, and Hali-o, the taxi hailing application.
In December, the government announced a £50m boost to the area which will see the Old Street roundabout transform to become the foundations of "Europe's largest indoor civic space," housing work space for startups and entrepreneurs. The building will also contain classrooms, a 400-seat auditorium and workshops equipped with 3D printings.
But it isn't all good news for the area, as research conducted earlier this year by GFK found that more than 40% of Tech City companies say a shortage of skilled workers is the biggest challenge they face, with three quarters blaming the employee shortfall for restricting growth.
UHY Hacker Young partner Colin Jones added: "It's also interesting to see how influential the City and finance still are in driving new business creation, despite the battering they took during the financial crisis."
The St James's area of central London attracted 1,830 new businesses during the 12-month period and "is no longer the preserve of gentlemen's clubs," Jones says. "It is now the backyard of the international super-rich and many former City bankers are setting up shop in the area to service that community."