Westminster Bridge and the area just around parliament remained cordoned off on Thursday morning (23 March) after a knife-wielding man went on a deadly rampage in the heart of Britain's seat of power on Wednesday (22 March). The man, who was born in Britain and was known to intelligence services, ploughed a car into pedestrians on London's Westminster Bridge before stabbing a police officer to death inside the gates of Parliament. Isis has said that it was behind the attack, according to a statement released by the militant group.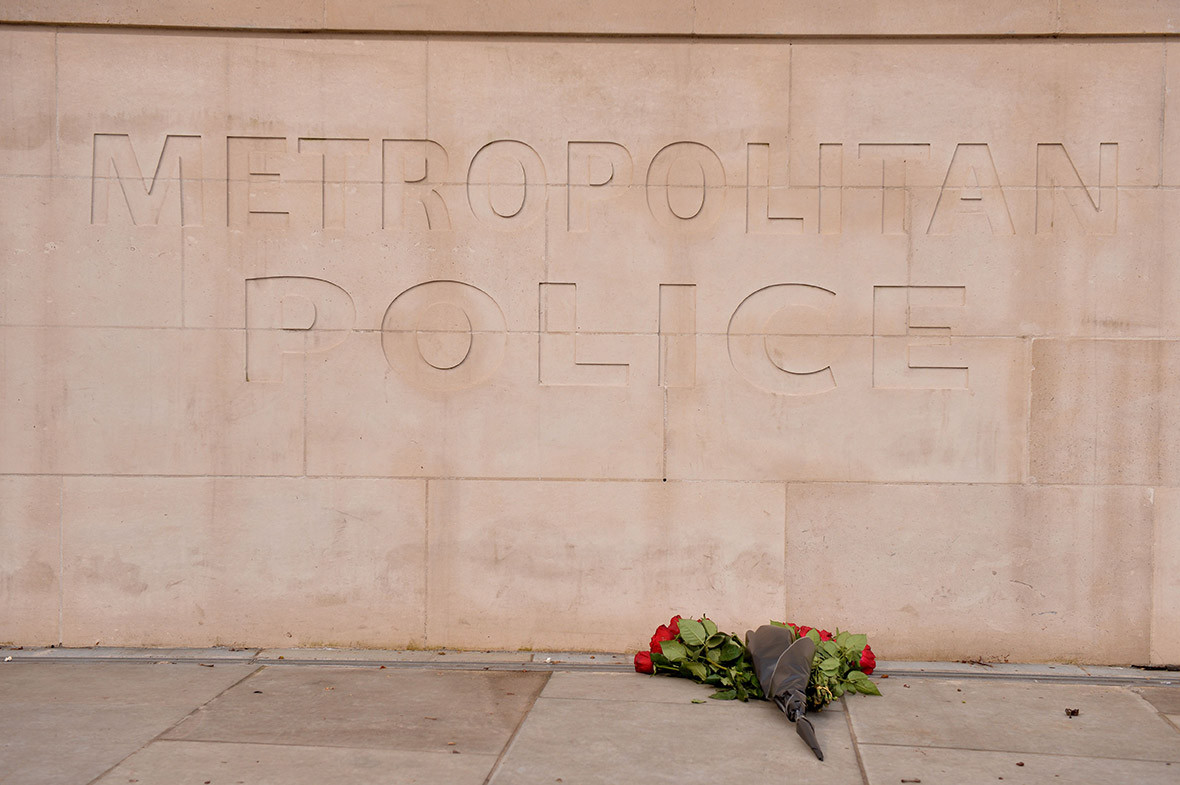 Four people have been confirmed dead so far, following the attack, including the assailant, and 40 others were injured in what Prime Minister Theresa May condemned as a "sick and depraved terrorist attack." 29 people remain in hospital, seven of whom are in a critical condition. A doctor who treated the wounded on Westminster bridge told the Associated Press that some had "catastrophic" injuries.
The casualties include 12 Britons, three French children, two Romanians, four South Koreans, one German, a Pole, one Chinese, an American and two Greeks.
Forensic investigators could be seen examining the scene where the attacker was shot, while members of the public left floral tributes to police officer Keith Palmer, who was stabbed to while on duty.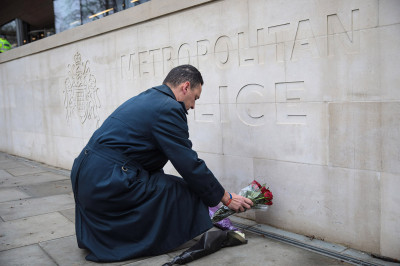 Police have said they were treating the attack as terrorism and arrested eight people at six locations in London and Birmingham in the investigation into the lone-wolf attack, which Theresa May said was inspired by a 'warped Islamist ideology'. The threat level for international terrorism in the UK was already listed at severe, meaning an attack was "highly likely."
MPs gathered in Whitehall at 9:30am for a minute's silence which was held at 9:33am. Mayor of London, Saqiq Khan said that City Hall has invited Londoners to come together for a candlelit vigil that will held at Trafalgar Square from 6pm on 23 March.