The wreckage of a 6,800-ton South Korean ferry has emerged from the sea nearly three years after it capsized and sank, killing 304 people – most of them children on a school trip. The Sewol passenger ferry sank off the coast of Jindo island on 16 April 2014, touching off an outpouring of national grief and soul searching about public safety and regulatory failures.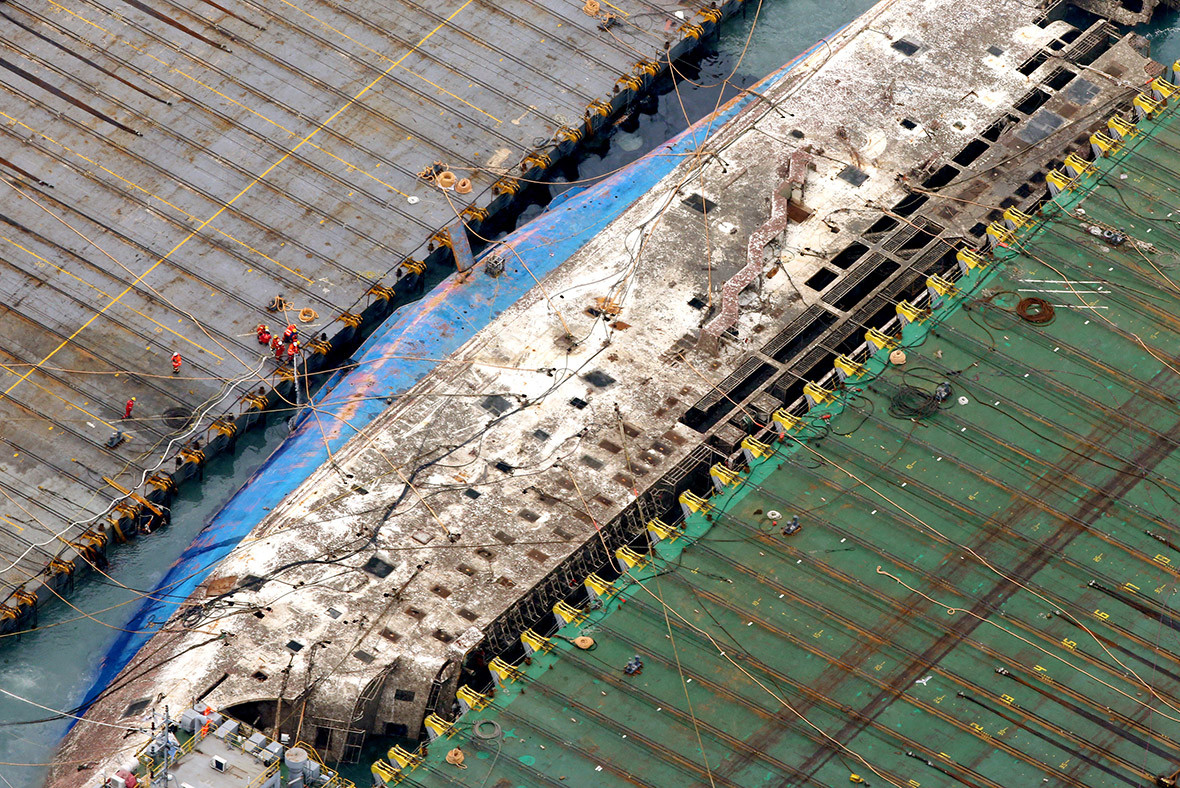 Salvage workers started to bring up the vessel, which had been lying on its side at a depth of 44 metres (144 feet), late on Wednesday (22 April), rolling up 66 cables connected to a frame of metal beams divers had spent months putting beneath the ferry. At around 4am, the blue-and-white right side of ferry, rusty, scratched and coated in mud and sediment, emerged for the first time in more than 1,000 days.
By about 7am the ferry had been raised enough for workers to climb on it and further fasten it to the barges. Once Sewol is raised to the desired point, salvage crews will then load the ferry onto a semi-submersible, heavy-lift vessel that will carry it to a mainland port. The loading process, including emptying the ferry of water and fuel, is expected to take days.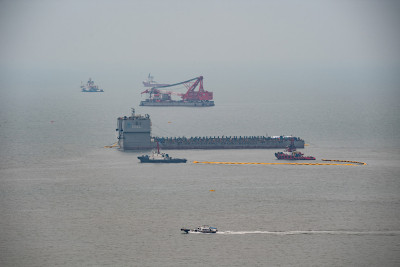 The bodies of 295 passengers were recovered after the vessel sank, but nine are still missing. Relatives, some of whom who are watching from two fishing boats just outside the operation area, are hoping that those remains will be found inside the ferry.