The UK Houses of Parliament will fall silent for a minute on Thursday (23 March) morning to remember the victims of the Westminster terror attack just a day before. MPs, peers, civil servants and journalists will pay their respects from 9.33 GMT.
The knife and car attack alongside Westminster Bridge and just inside the parliamentary estate left four dead and 29 injured, with seven arrests made overnight following raids in Birmingham and London. The suspected terrorist was shot dead at the scene by police.
Prime Minister Theresa May, who chaired a meeting of the government's emergency committee COBRA on Wednesday night, described the incident as "sick and depraved".
"Our thoughts and prayers go out to all who have been affected – to the victims themselves, and their family and friends who waved their loved ones off, but will not now be welcoming them home," she said.
"For those of us who were in Parliament at the time of this attack, these events provide a particular reminder of the exceptional bravery of our police and security services who risk their lives to keep us safe.
"Once again today, these exceptional men and women ran towards the danger even as they encouraged others to move the other way."
May added: "On behalf of the whole country, I want to pay tribute to them – and to all our emergency services – for the work they have been doing to reassure the public and bring security back to the streets of our capital city.
"That they have lost one of their own in today's attack only makes their calmness and professionalism under pressure all the more remarkable."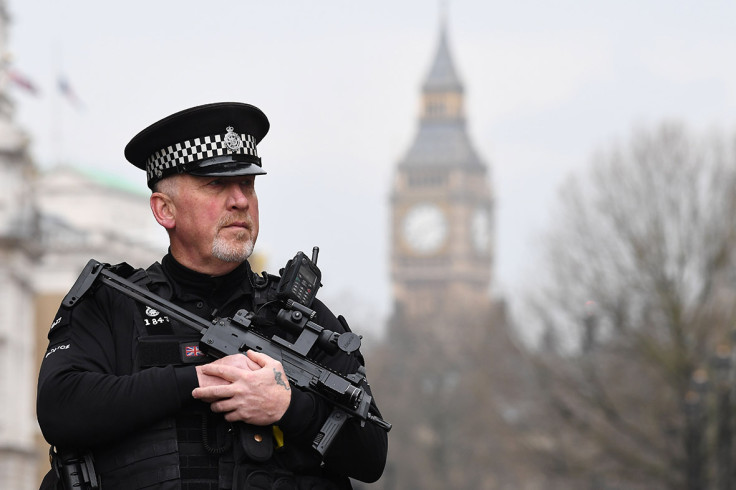 PC Keith Palmer, 48, and Aysha Frade, 43, have been named a victims of the attack. Mayor of London Sadiq Khan has invited all Londoners and tourists to attend a candlelit vigil in Trafalgar Square from 18:00 GMT on Thursday night.
"London is the greatest city in the world. We will never be cowed by terrorism. We stand together, in the face of those who seek to harm us and destroy our way of life. We always have, and we always will," he said.