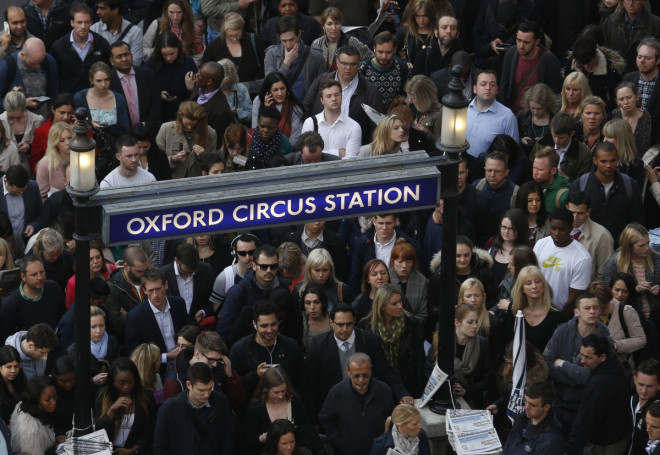 London commuters may be spared further travel delays as union officials and London Underground managers are set to re-start talks.
News of the meeting, which will be held at the employment resolution organisation Acas, comes ahead of a planned three-day walkout from the Rail, Maritime and Transport union (RMT) on 5 May.
The RMT held a 48-hour strike on Monday 28 April which caused long delays for London commuters using the underground.
The union took the industrial action over plans to close the network's ticket offices, which will result in the loss of 750 jobs.
Transport for London (TfL) has claimed that more than 650 staff have applied for redundancy and stressed that there would be no compulsory redundancies when the ticket offices shut in 2015.
Strike Dates
All RMT members, excluding fleet staff, have been asked not to book on for any shifts that commence between:
2100 hours on Monday 28 April 2014 until 2059 hours on Wednesday 30 April 2014
2100 hours on Monday 5 May 2014 until 2059 hours on Thursday 8 May 2014
All RMT members employed in the fleet grades will be instructed not to book on for any shifts that commence between:
1830 hours on Monday 28 April 2014 until 1829 hours on Wednesday 30 April 2014
1830 hours on Monday 5 May 2014 until 1829 hours on Thursday 8 May 2014