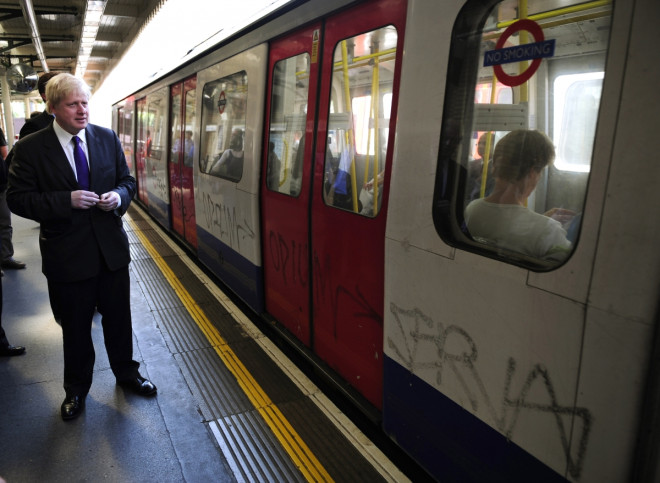 The Mayor of London Boris Johnson is posturing as the "hard man of the Tory right" and is the heir to former Prime Minister Margaret Thatcher, according to the union behind the capital's tube strikes.
Mick Cash, the acting general secretary of the Rail, Maritime and Transport Workers (RMT), alleged that Johnson has sought to "engineer and provoke" a dispute on London Underground by "bulldozing through his cuts and closures programme".
"The attack on trade unions and public services that has brought London to a standstill has been clearly set up so that Boris Johnson can posture as the hard man of the Tory right and the heir to Thatcher in order to fulfil his own ambitions and to fuel his personal war with the [Prime Minister] David Cameron," Cash said.
The comments follow Johnson slamming the 48 hour walkout starting at 2100 on 28 April from RMT members and dubbed the strike "mad".
"I urge the RMT to call off this pointless strike and get back round the table with London Underground and the three other unions who've chosen not to strike," Johnson said.
The exchange comes as commuters faced long delays due to the industrial action over plans to close the underground's ticket offices and the loss of 750 jobs.
Transport for London (TfL) has claimed that more than 650 staff have applied for redundancy and stressed that there would be no compulsory redundancies when the ticket offices shut in 2015.
London Underground has said that two-thirds of stations were open despite the strike.
Strike Dates
All RMT members, excluding fleet staff, have been asked not to book on for any shifts that commence between:
2100 hours on Monday 28 April 2014 until 2059 hours on Wednesday 30 April 2014
2100 hours on Monday 5 May 2014 until 2059 hours on Thursday 8 May 2014
All RMT members employed in the fleet grades will be instructed not to book on for any shifts that commence between:
1830 hours on Monday 28 April 2014 until 1829 hours on Wednesday 30 April 2014
1830 hours on Monday 5 May 2014 until 1829 hours on Thursday 8 May 2014