London Underground serial killer: Book claims police 'covered up' murders to prevent panic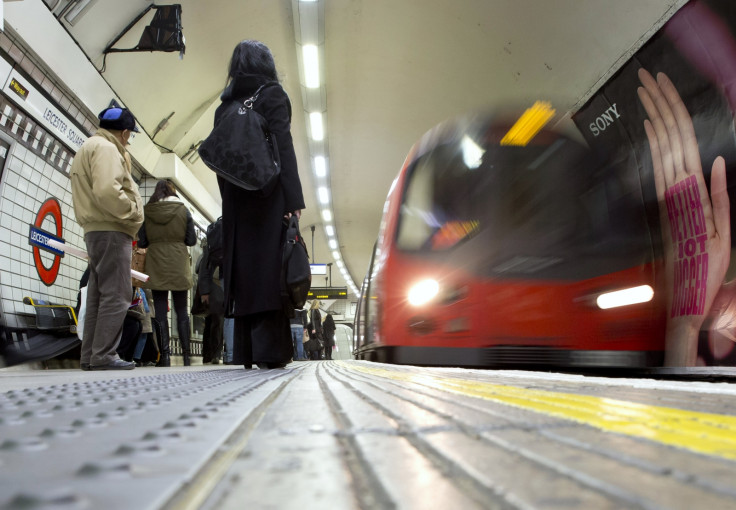 Police covered up a case of a serial killer responsible for as many as 18 deaths on the London Underground in the 1970s, according to claims in a new book.
Former detective Geoff Platt claims officers "buried" the crimes of convicted killer Kiernan Kelly in order to not cause panic
Kelly was convicted of murdering homeless man William Boyd in a prison cell after being arrested for drunk and disorderly behaviour in 1984. He later confessed to the 1975 murder of another nomad Hector Fisher.
Platt alleges Kelly admitted to a further 18 killings when he was questioned after he beat Boyd to death. The deaths were reported as suicides on the London Underground.
In his new book, The London Underground Serial Killer, Platt claims police brushed off this confession as they did not want to cause panic.
Northern Line cover-up
"It was a cover-up. Think about it, the police don't want it getting out – there would be mass panic," he told the Daily Star Sunday.
"They didn't want people knowing a serial killer got away with pushing innocent people onto the tracks – they'd be afraid it could happen again.
"The public would stop using the Underground which would put more traffic on the roads. It would be chaos."
Platt says Keller killed most of his victims on the Northern Line, which ran close to his Clapham home and the graveyard where he admitted to stabbing Fisher to death.
"At the time of Kelly's crimes you need to remember that there was no CCTV so there was no evidence to convict him with," Platt added. "It was so easy for him to get away with."
A British Transport Police (BTP) spokesperson said: "We are aware of the claims included in this book but given the passage of time since they are alleged to have been committed these would prove difficult to substantiate without further evidence.
"We would invite Mr Platt to submit any information he has on these matters to us."
Metropolitan Police declined to comment on the allegations.
© Copyright IBTimes 2023. All rights reserved.