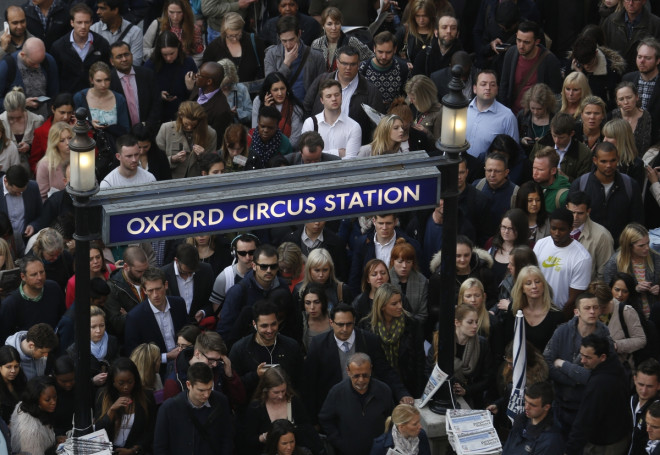 London Underground chiefs have dismissed claims that planned strike action will completely "close down" the Tube this Bank Holiday weekend.
Services will run as normal this weekend even if members of the Unite union do carry out their threat to strike from Saturday until next Tuesday, Transport for London (TfL) told IBTimes UK.
A spokesman said the claim by Unite that travel chaos could result was "ambitious."
The TfL spokesman said: "It won't have any impact on services. We have staff ready who are trained to do the work. They're fully trained and safety accredited, so that if these 40 people do not turn up, then we will bring in some others who can."
This confident claim by London Underground flies in the face of claims by Unite regional officer, Hugh Roberts, who said the planned strike action meant "a real possibility that the underground could close down over the Bank Holiday weekend."
News that London Underground has back-up staff ready to step in and take on the work of striking workers will come as welcome news to Londoners planning for the Bank Holiday.
Forty tube workers who ensure power is supplied to the network's 270 stations are in conflict with TfL bosses over working conditions.
The potential for such a small number of employees to "completely close down" the network risked accusations that the union was holding London to ransom.
Both sides have been engaged in talks with the consolidation service Acas, which adjourned on Wednesday afternoon.
An Acas spokesman said: "Acas talks on the power control room staff dispute between London Underground and the trade unions have adjourned. Talks will resume tomorrow morning."