Virgin Media has announced that King's Cross and Warren Street Underground stations now have free Wi-Fi access, as the first of 8 stations getting the service in time for the start of the Olympics.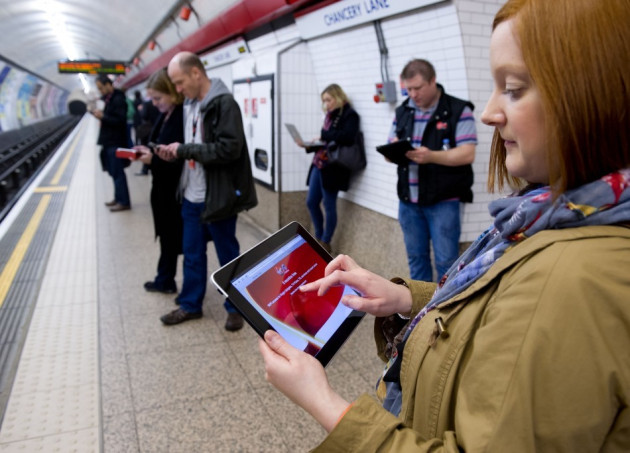 As of today, 7 June, London Underground customers visiting King's Cross and Warren Street stations will be able to access wireless broadband for free. Oxford Circus and Green Park Tube stations will go live from tomorrow (8 June), with Victoria and Euston going live on 9 June, meaning passengers on the Victoria line will be the first to benefit from Wi-Fi.
Underground Wi-Fi access is being provided by Virgin Media as part of a promotion to celebrate the Olympics and access will remain free up to and during the Olympics. 80 stations are due to benefit by the time the Olympics kicks off on July 27 with a further 40 stations added by the end of the year.
Following the end of the London games however access will only be free for Virgin Media customers, with all others having a pay-as-you-go option. However, access to travel updates and information from Transport for London - as well as some news and entertainment gossip will remain free for all.
The Mayor of London, Boris Johnson, said: "We need to ensure London is able to cement its position as Europe's leading digital city. Our partnership with Virgin Media to make Wi-Fi available on Tube platforms will be of tremendous benefit as building world class connectivity is critical to supporting new businesses and the jobs they create, especially in the high-tech and creative sectors."
To use the new free Wi-Fi service, London Underground passengers just need to connect to the service and register their email address.
Gareth Powell, London Underground's Director of Strategy and Service Development, said: "Wi-Fi at Tube stations will help us improve the journeys of the millions of people that use the Underground everyday at no cost to fare or tax payers."
A full list of the Underground stations which will benefit from Virgin Media's Wi-Fi is available here.