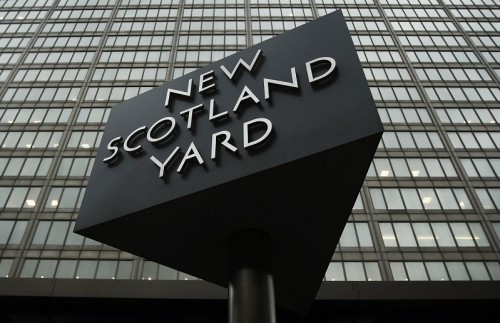 Thousands of Metropolitan Police civilian staff who were set to strike for two days in a row over pay have suspended their action to allow for further talks.
According to the Public and Commercial Services Union (PCS), which represents around 7,500 workers at the Met, the workers were going to walk out for 48-hours on 12 and 13 February, coinciding with the next planned London Tube strikes by the Rail, Maritime and Transport Workers Union (RMT) and Transport Salaried Staffs' Association (TSA) members.
The staff, including 999 call handlers, support officers and those who work in custody suites and support victims of crime, were going to strike against the police body's imposition of a 1% wage rise - effectively a real terms cut when inflation is taken into account.
The PCS claimed that the Met is not bound by the government's pay cap policy and the wage hike is "in breach of an existing agreement".
The PCS said an offer was made to the union on Thursday 6 February to settle the pay dispute.
"This offer, which was the result of constructive talks between PCS and the employer, was welcomed by us," a spokesman for the PCS union said.
He added: "The PCS Met Police group executive, meeting[on Friday 7 Feburary], agreed the offer did not currently meet the aspirations of members.
"However, we are confident that with continued dialogue with the employer, the Mayor of London's office and the services of ACAS we will be able to reach a mutually acceptable outcome.
"As an act of good faith the group executive has, therefore, agreed to suspend the strike action with a view to reaching a negotiated settlement."
Robin Wilkinson, director of HR at the Metropolitan Police, said: "On 6 February, the Met put forward a number of options to help find a positive way forward, including on job security, staff development and other benefits.
"We think this already provides a strong basis for resolving this dispute, and hope the PCS will engage positively with discussions on these issues to enable us to work together to find a way forward."