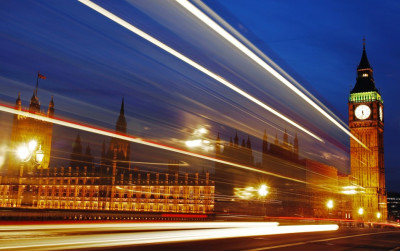 It's official! If there is one 'best' place in the world where you should be in 2012, it is London for all reasons. Influential travel guide publisher Lonely Planet has named London the "best city" in the world to visit in 2012.
In its seventh annual "Lonely Planet Best in Travel" guide to the best travel destinations, journeys and experiences for the 2012, Lonely Planet has cited London as the top city as it will host the 2012 Summer Olympic Games and celebrations will be marked to honor the Diamond Jubilee of Queen Elizabeth II.
The list, released Oct. 28, ranks Muscat in Oman at the second place and Bengaluru (Bangalore) in India at the third place. Spanish city of Cadiz and Swedish capital Stockholm rounded off the top five list.
"London will have the spotlight firmly on it next year when it plays host to the Olympics but there are lots of other reasons why it is our number one city for 2012," Lonely Planet's Tom Hall was quoted as saying by AFP.
"Although traditionally an expensive destination for international tourists, it is now something of a bargain for many visitors including those from the Middle East, Australia and parts of Europe. Added to that London's wealth of world-class free attractions and it's easy to see why people continue to flock here."
The book, priced at €9.99, identifies 10 cities, 10 countries and 10 regions which are a "must-do" on every traveler's list of places to visit in 2012. Uganda tops the country list whilst the beautiful and wild coasts of Wales top the regions list.
Meanwhile, in another star attraction, London's historic borough of Greenwich made it into an exclusive list of the world's top ten tourist attractions for 2012. Travel guide Frommer's has included the southeast London spot in the list for its ability to reinvent itself since it emerged as a naval centre in the 18th century.
Check out the best 10 cities in the world!