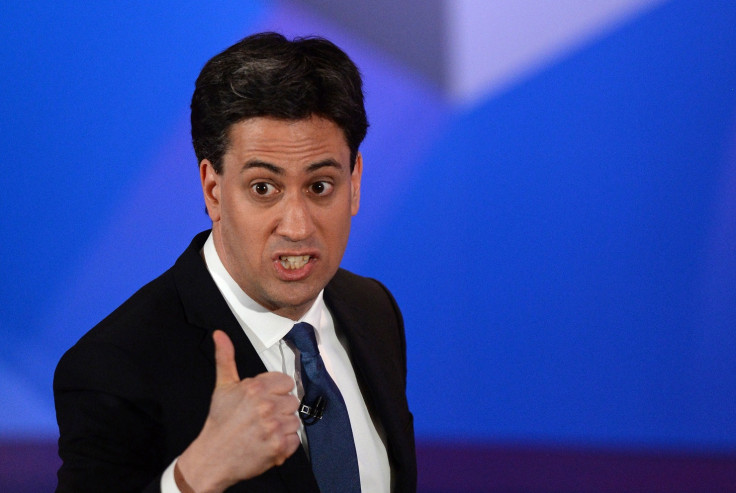 Jim Murphy, the Labour leader in Scotland, could be rescued by Tories tactically voting to wreck the SNP's clean sweep north of the border.
According to pollster Lord Ashcroft, embattled Murphy has cut the SNP's lead to 3% in the latest survey of key marginals. The Labour leader is now polling at 36% in his East Renfrewshire seat. This is up 5% from an April poll. Similarly, the Conservative support has now slipped 5% to 20%.
In other battles, Labour still looks set to gain three key marginal seats from the Conservatives in the latest poll from Lord Ashcroft, although the vote looks to be closer than ever.
Lord Ashcroft said the numbers revealed that with a week to go, there is still room for big swings as Britons decide who to vote for on 7 May.
His latest numbers revealed on 1 May has Ed Miliband's party taking Wirral West, Peterborough and Norwich North.
But it also found Labour had squandered a four-point lead another a marginal seat, Croydon Central, which the Tories now led by four points and now look likely to hold into election week.
Croydon has also seen a sharp drop off in support for Ukip, which has halved its share of the seat since October, from 19% to 10%.
Labour has also trimmed its lead in Wirral West from five points to three, likely giving respite to Conservative MP Esther McVey in defending her seat against Labour's Margaret Greenwood.
In Norwich North (where the Tories had 9.2% advantage in the 2010 general election), Lord Ashcroft has Labour two points ahead up from one point in February, while in Pudsey a one-point Tory lead leaves the seat too close to call, he said.
North Cornwall remains "extremely close" he said, with the Liberal Democrats currently holding on to a two-point lead.
Similarly, the Lib Dems were fighting a rearguard to save its North Cornwall seat and remain 2% ahead.
The poll also revealed numbers of Battersea and Stourbridge, where the Conservatives are ahead by 12 points and two points respectively.
"Taken together, the results show that there can be late movement on the battleground as the election approaches and voters' minds are concentrated, and there is still room for more in the final week," Lord Ashcroft said in comments published alongside the new figures.
IBTimes UK has visited a number of key marginal seats in the run up to the general election, the latest of which is Glasgow South, which Labour is expected to lose to the SNP.