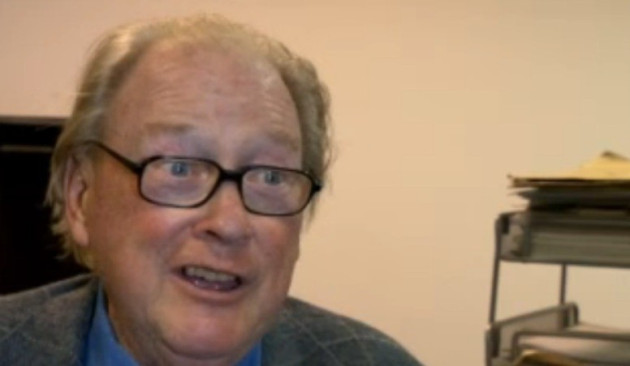 Lord McAlpine, the former Conservative politician wrongly implicated in child abuse allegations, is expected to reach a settlement with the BBC over its failed Newsnight investigation.
Lawyers for McAlpine confirmed they were taking legal action after the programme led to the Tory MP being heavily linked to a paedophile ring at the Bryn Estyn care home in North Wales.
Although he was not named on the 2 November broadcast, McAlpine was widely cited on Twitter and the internet.
Speaking for the first time about the allegations, McAlpine said he felt sympathy for his accuser, but the accusations had left him angry and had "got to his soul".
The BBC says it shares Lord McAlpine's view and hopes to reach a conclusion. His lawyers understand any settlement agreed upon will be paid for by the taxpayer.
Speaking to BBC Radio 4's World at One programme, McAlpine added the BBC could have saved themselves a lot of anguish and money if they had contacted him before the Newsnight programme was broadcast.
He said: "Of course [the BBC] they should have called me and I would have told them exactly what they learnt later on - that it was complete rubbish and I have only ever been to Wrexham once in my life.
"They could have saved themselves a lot of agonising and money, actually, if they'd just made that telephone call."
Speaking about the torment he felt following the accusations, he said: "It gets into your bones, it makes you angry, and that's extremely bad for you to be angry, and it gets into your soul and you just think there is something wrong with the world."
McAlpine said he was "very grateful" that his accuser Steve Messham later apologised for his false claims by saying he was the victim of mistaken identity.
He added: "I actually have deep sympathy with him, he's obviously a man who's suffered a lot in his life.
"He's had a terrible time, but it wasn't me."
Mcalpine's solicitors have also indicated they will seek settlements against all the journalists who linked him to the Newsnight child abuse allegations on Twitter.
McAlpine's solicitor Andrew Reid told Radio 4: "We know who you are, we know exactly the extent of what you have done. It's easiest to come forward, because that is the cheapest and best way."
Some of those who named McAlpine on the social network site, including the Guardian's George Monbiot, have already apologised.
Monbiot wrote on the Press Gazette website: "I have done a few stupid things in my life, but nothing as stupid as this. The tweets I sent which hinted - as I assumed to be the case - that Lord McAlpine was the person the child abuse victim Steve Messham was talking about were so idiotic that, looking back on them today, I cannot believe that I wrote them.
"But I did, and they are unforgiveable. I helped to stoke an atmosphere of febrile innuendo around an innocent man, and I am desperately sorry for the harm I have done him.
"I apologise abjectly and unreservedly to Lord McAlpine."
A BBC report, conducted by the broadcaster's Scotland director Ken MacQuarrie, concluded that "some of the basic journalistic checks were not completed" before the Newsnight programme was broadcast on 2 November.
It also condemned the fact that McAlpine was offered no "right of reply" to the accusations, and a photo of McAlpine was never shown to his accuser.