A bill authorising the start of Brexit has passed in the House of Lords, paving the way for Article 50 to be triggered and the start of negotiations to leave the European Union.
The upper house did not reinstate the amendments it had sent back to the Commons after peers had demanded Parliament get a "meaningful" vote on the final Brexit deal, as well as a guarantee that the rights of EU citizens' living in the UK would be protected.
The Prime Minister Theresa May can now invoke Article 50 by her self-imposed deadline on 31 March.
It followed the Commons voting with a clear majority to overturn the House of Lords amendments to the Brexit Bill earlier in the evening on Monday (13 March).
In a statement, Brexit secretary David Davis said the government was on the threshold of the most important negotiation for our country in a generation.
"We have a plan to build a global Britain, and take advantage of its new place in the world by forging new trading links. So we will trigger article 50 by the end of this month as planned and deliver an outcome that works in the interests of the whole of the UK."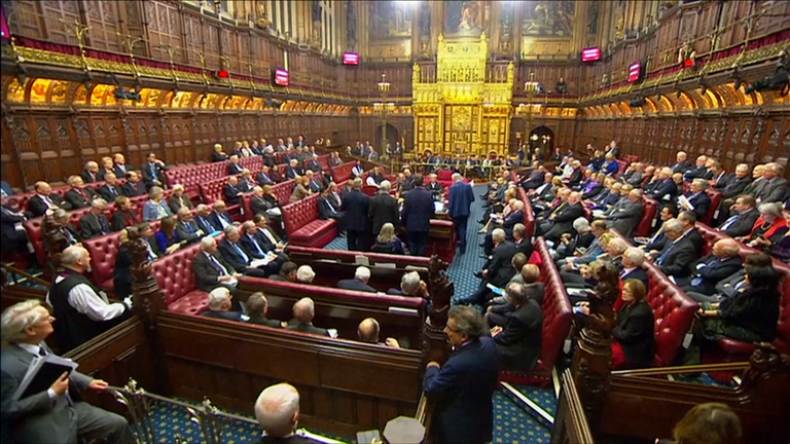 The bill is expected to get Royal Assent on Tuesday (14 March) allowing the prime minister to invoke Article 50 but she will reportedly not do so until the final week of March.
The EU Withdrawal Bill was passed after peers voted by 274 votes to 118 not to send it back to the Commons again.
Tory MP and former minister Dominic Raab told the BBC: "Now, it's time to go into these negotiations with some ambition and support the government, so it can secure the very best deal - one that is good for the whole UK, and good for the EU too."