Tory peer Lord William Hague's insistence that Theresa May should hold a snap general election in a bid to bolster her majority before the government faces a Brexit backlash has been slapped down by Number 10. But that has not stopped more digital ink being used over the controversial Fixed-Term Parliament Act.
The legislation was introduced in 2011 under the Coalition Government between the Liberal Democrats and the Conservatives as a short-term fix to boost business confidence in the wake of the 2008 financial crisis.
The act, which came into force in 2015, meant for the first time that general elections must be held every five years, rather than the prime minister asking The Queen to use her now defunct prerogative powers to dissolve parliament. The law means the next general election is scheduled for 7 May 2020.
However, there are some exceptions for an election to be held, including if two thirds of MPs in the House of Commons back an early ballot or if a motion of no confidence is passed and no alternative government is confirmed by the lower chamber within a 14 day time limit.
With David Cameron securing a surprise majority at the 2015 general election and the UK's economy strengthened, calls for the Fixed-Term Parliament Act to be repealed have grown.
But scrapping the legislation is no easy matter because The Septennial Act 1715 and section seven of the 1911 Parliament Act have been repealed by the Fixed-Term Parliament Act. They have ceased to be, as John Cleese once bluntly put it.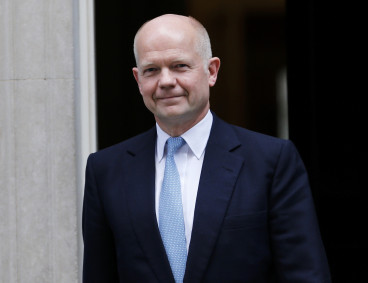 That means a new act of parliament will have to be passed to repeal the Fixed Parliament Act. Not only will the bill have to pass through the various stages of the House of Commons and Lords, but it will have to outline provisions for future elections.
"One could put the position back to what it was before September 2011, but that has to be provided for in the Bill. Not everyone may agree to reverting precisely to what existed before," the acclaimed constitutional expert Lord Philip Norton has cautioned.
In other words, repealing the Fix Term Parliament Act is a messy, complicated business. No wonder the prime minister apparently has no appetite for a snap election, even with Labour up to 18 points behind the Conservatives in the opinion polls and two years' worth of Brexit negotiations ahead of her.