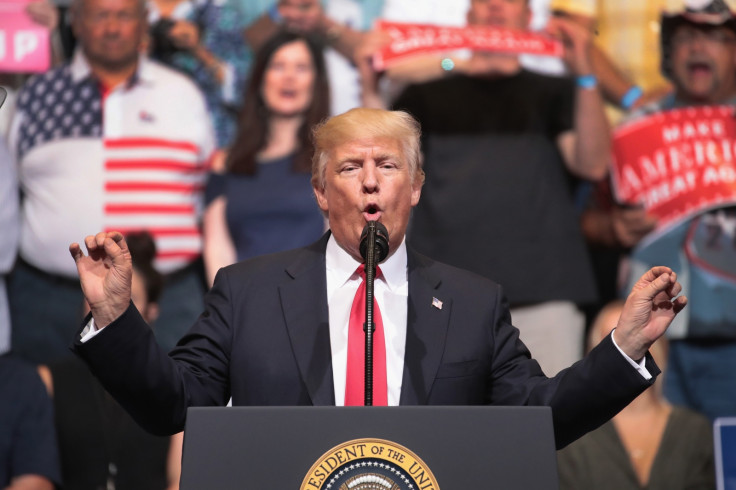 US President Donald Trump took to Twitter on Thursday (22 June) to admit that he did not secretly record conversations with former FBI Director James Comey, weeks after he raised the possibility that there were such "tapes".
Comey was heading the investigation into allegations of Russian interference in the 2016 presidential election and possible collusion between Moscow and Trump's campaign before.
"With all of the recently reported electronic surveillance, intercepts, unmasking and illegal leaking of information, I have no idea whether there are 'tapes' or recordings of my conversations with James Comey, but I did not make and do not have any such recordings," Trump wrote in a pair of tweets.
Shortly after Comey was fired in May, Trump suggested on Twitter that he may have audio recordings of his conversations with Comey.
"James Comey better hope that there are no 'tapes' of our conversations before he starts leaking to the press!" Trump tweeted on 12 May.
That post triggered a fierce uproar, comparisons between Trump and former President Richard Nixon's Watergate scandal as well as calls from the public and Democrats to hand over the recordings - if they did exist.
Many people also speculated whether Trump's tweet was an attempt to intimidate Comey into silence. Trump and White House officials refused to deny or confirm the existence of any such tapes.
Earlier this month, Comey testified before the Senate Intelligence Committee that he was fired by the president "because of the Russian investigation." He also said he hoped that the alleged tapes of his conversations with Trump do exist.
"I've seen the tweet about tapes. Lordy, I hope there are tapes," Comey said during the hearing.
In response to Trump finally admitting that he did not possess any such recordings, Twitter immediately erupted with furious criticism with many questioning "why make it up?"
Social media users blasted Trump for making the controversial suggestion in the first place, with some accusing him of attempting to intimidate Comey. Others said they were not surprised by the president's revelation.
"Took this long to make this BS statement? What games you play! This is not your own personal Game of Thrones! This is not jester's court!", one Twitter user wrote.
"Trump created this 'tapes' thing, which Comey testified sparked him to leak memos to press, which got Mueller. What a self-inflicted wound," Zeke Miller, the White House correspondent for Time Magazine, tweeted.
In response to the president's tweet, one person mocked: "You had me at no idea."