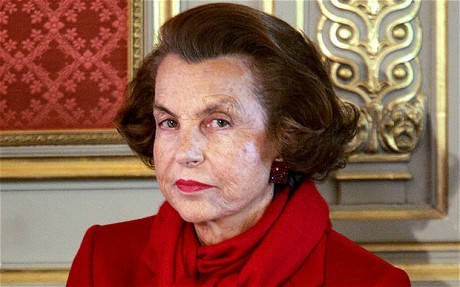 French billionaire Liliane Bettencourt is set to lose control of the $22 billion she amassed as L'Oreal heiress, due to being placed under family guardianship by a court.
The 88-year-old will have to surrender the family money and property to her daughter, Francoise Bettencourt-Meyers and her sons after a judge issued concerns over the elderly woman's mental health.
Liliane is the daughter of L'Oreal founder Eugène Schueller and owns around 30 per cent of the beauty company.
Her daughter Francoise has been trying to gain access to the family fortune for a number of years and there has been talk of her mother claiming she needs "psychiatric help."
In recent months, the beauty giant has threatened to leave France should she lose control of the fortune. She told the Journal Du Dimanche: "If it's that, I will go abroad. If my daughter looks after me I would feel stifled. If it's her, I will leave."
The family feud extended to French politics after Nicolas Sarkozy denied allegations that his party accepted illegal funding from the Bettencourt families.
Liliane Bettencourt has also been under fire for tax evasion accusations over the years.