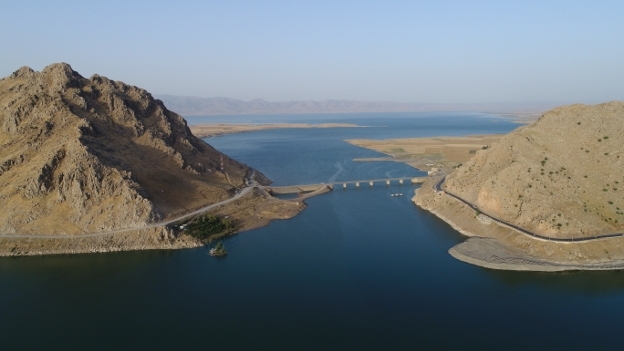 A city thought to have been founded by Alexander the Great has been uncovered by archaeologists in northern Iraq after being lost for more than 2,000 years.
The remains of the settlement, known as Qalatga Darband, were identified by archaeologists from the British Museum, using drones equipped with cameras.
The images taken were processed, allowing the researchers to identify outlines of a large building hidden beneath grain fields. This enabled them to determine the exact location of the city.
"The drone yielded excellent information", lead archaeologist John MacGinnis told The Times. "We got coverage of all the site using the drone in the spring – analysing crop marks hasn't been done at all in Mesopotamian archaeology. Where there are walls underground, the wheat and barley don't grow so well, so there are colour differences in the crop growth."
The first evidence of a lost city came when archaeologists were sifting through spy satellite photos taken for the American military in the 1960s, which were declassified and made public in 1996.
While Saddam Hussein ruled Iraq, there was no possibility of investigating the site further and this remained the case during and after the 2003 invasion, because of safety concerns.
Recently, however, in light of improved security in the region, the British Museum sent a team to Darband as part of a project to train Iraqi archaeologists, who will be tasked with rescuing important sites that have been damaged by Isis.
With the help of the trainees, the team established that a city dating back to the first or second centuries BCE once lay at the site, most likely built on the route that Alexander took in 331 BC while pursuing Persian king Darius III.
The size, complexity and richness of the site surprised researchers. They found statues of Greco-Roman deities and other signs of Greek influence, such as terracotta roof tiles, suggesting to them that Alexander and his followers had founded the city.
Various large buildings have also been found, alongside fortified walls and ancient wine presses.
"It's early days, but we think it would have been a bustling city on a road from Iraq to Iran. You can imagine people supplying wine to soldiers passing through," MacGinnis said.