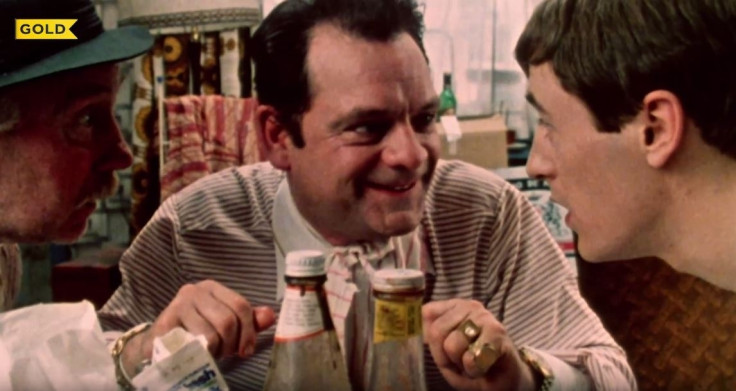 A 1984 episode of classic British sitcom Only Fools and Horses is to be aired on television for the first time since being "lost". Called Licensed to Drill, the episode is notable for marking Lennard Pearce's final appearance as Grandad before his death.
Del Boy, played by David Jason, is hopeful that his latest get-rich-quick scheme is a winner, and buys an oil rig for £400. However, there's not much in the way of oil in Peckham and the Trotters soon realise they've been conned.
"We just lay low in our boat for a while and we wait for one of the big oil companies to move off the oil field and then we whip in a bit lively and use their hole," Del Boy says.
The 19-minute episode was produced by the Maureen Oilfield Consortium. It was intended for exclusive use in British schools to teach children about crude oil and the oil industry. It's said to have been lying on a dusty shelf for years.
UKTV's Gold Channel will air scenes from the episode as part of a new documentary series called The Story of Only Fools and Horses (via SWNS News), which airs from tomorrow (12 September) at 8pm, and each Tuesday until 3 October.
The series includes interviews with the cast and outtakes from the show.
Gwyneth Strong, who played Rodney Trotter's wife Cassandra, told the show: "The outtakes brought back loads of memories for us, memories that you don't even realise are there until you start seeing that material. I kept saying 'Who knew!' all the way through watching it."
In one of the bloopers David Jason forgets one of lines and tells the studio audience: "We might as well start again because I've gone now."
Gold general manager Steve North said in a statement: "I am so excited to be working with the Sullivan family to help celebrate Gold's 25th birthday this year, and really delve into the archives one of the most loved shows on the channel. Gold viewers will get a real treat."
Executive producer John Quinn said: "Thanks to the late John Sullivan's family, we have access to some exclusive behind-the-scenes material – driven by first-hand insights and anecdotes by many of those who were there."
Only Fools and Horses first aired in 1981, running for 64 episodes until a final TV special in 2003, during which the Trotters were saved by Uncle Albert's wise investments and Cassandra gave birth to a baby girl.