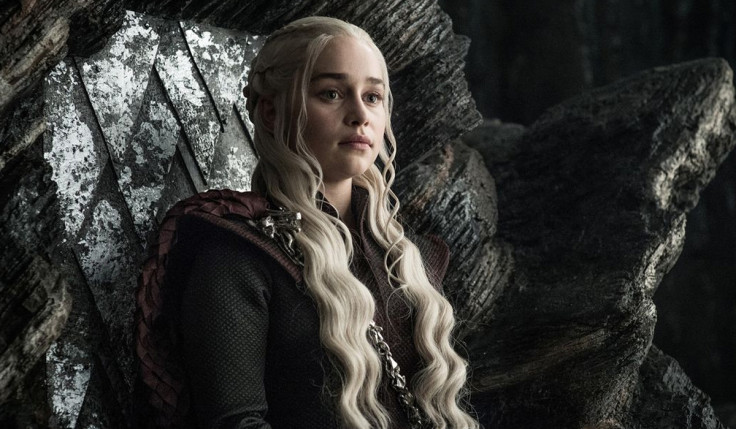 The latest season of HBO's Game of Thrones was reportedly pirated more than a billion times over the course of its seven episode run, with the bulk of viewers watching the show through unauthorised streaming services.
TorrentFreak reports the findings from piracy tracker MUSO, which found that on average, each episode of the season was pirated 140 million times, compared to 32 million views through legitimate means.
Unauthorised streaming sites accounted for 85.7% of views, with just shy of 10% coming from torrenting and 5.6% from direct downloads.
Season seven of Game of Thrones was subject to a number of highly-publicised leaks due to errors on HBO's part and a hack.
The person behind the hack held HBO to ransom, saying they would leak episodes of top HBO shows unless the network sent him around $6-7m, which they claimed was half that which they make a year from blackmailing companies around the world.
Episodes of comedy Curb Your Enthusiasm, Ballers and Barry and The Deuce were leaked as a result.
"It's no secret that HBO has been plagued by security breaches throughout the latest season, which has seen some episodes leak before broadcast and added to unlicensed activity," said MUSO CEO Andy Chatterley.
"In addition to the scale of piracy when it comes to popular shows, these numbers demonstrate that unlicensed streaming can be a far more significant type of piracy than torrent downloads."
MUSO's findings are sourced from SimilarWeb, which estimates web traffic from a sample of 200 million 'devices'. The data it collects covers thousands of popular pirate sites and is extrapolated into the totals found.
The data doesn't include traffic from China, where piracy is rampant online. Various other pirate sources, including Kodi boxes, are also not included.
So while Game of Thrones being pirated one billion times is certainly huge and a major indicator of the extent of piracy surrounding it, the real figure could be bigger still.
Below is a detailed breakdown of MUSO's findings...
Total global downloads and streams by episode
Episode one: 187,427,575
Episode two: 123,901,209
Episode three: 116,027,851
Episode four: 121,719,868
Episode five: 151,569,560
Episode six: 184,913,279
Episode seven (as of 3rd Sept): 143,393,804
All Episode Bundles – Season 7: 834,522
TOTAL (as of 3rd September) = 1,029,787,668
Total breakdown by type
Streaming: 84.66%
Torrent: 9.12%
Download: 5.59%
Private Torrent: 0.63%