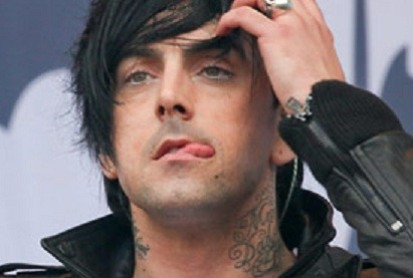 Lost Prophets singer Ian Watkins is due to appear at Cardiff Crown Court today charged with plotting to rape a one-year-old child.
Watkins, 35, is charged with conspiring with an unnamed woman to rape the child. The singer is also charged with molesting a further two young children, and faces five charges relating to indecent sexual imagery.
In addition to four charges of possessing and distributing images of child sex abuse, Watkins is accused of possessing 'extreme' animal pornography.
Watkins was arrested along with two women, aged 20 and 24, earlier this month. Bandmates said they were stunned by the news of his arrest.
In a statement released on the day Watkins was arrested by police, the four other members said: "We find ourselves in a state of shock.
"We are learning about the details of the investigation along with you."
Signed by "Jamie, Lee, Luke, Mike and Stu," the statement ended: "It is a difficult time for us and our families, and we want to thank our fans for their support as we seek answers."
Lost Prophets hail from Wales and hit the top of the charts with the album 'Liberation Transmission' in 2006. Hits by the five-piece band include Last Train Home and Last Summer.