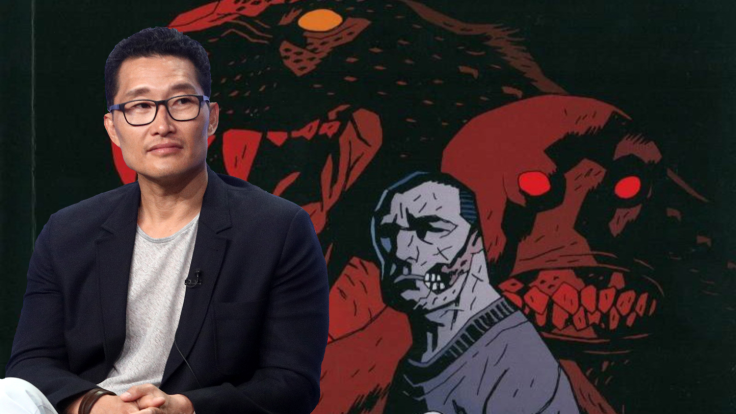 Daniel Dae Kim is in talks to play Major Ben Daimio in the upcoming Hellboy reboot after British actor Ed Skrein quit the role amid a whitewashing furore that emerged following his casting as the Japanese American character.
"I accepted the role unaware that the character in the original comics was of mixed Asian heritage," Skrein said in a statement on Twitter. "There has been intense conversation and understandable upset since that announcement, and I must do what I feel is right."
The Hollywood Reporter now believes that Kim, a Korean American actor best known for TV series Lost and Hawaii Five-0, is frontrunner to replace screen.
In the comics created by Mike Mignola, Ben Daimio is a military member of the Bureau for Paranormal Research and Defence, the organisation that employs Hellboy and other supernatural characters.
Daimo has supernatural powers too. He transforms into a were-jaguar when stressed or in pain.
The upcoming film, which reboots the big screen series that ran for two films under the guidance of director Guillermo del Toro, will star Stranger Things' David Harbour in the title role, alongside Ian McShane and Milla Jovovich.
Hellboy's creator Mignola has helped write the script alongside Andrew Cosby and Christopher Golden, and Neil Marshall is set to direct. Marshall is best known for horror film The Descent and Dog Soldiers. He has also directed episodes of Game of Thrones and Hannibal.
Skrein's decision to vacate the role was well-received by fans. "It is clear that representing this character in a culturally accurate way holds significance for people, and that to neglect this responsibility would continue a worrying tendency to obscure ethnic minority stories and voice in the Arts. I feel it is important to honor and respect that," he wrote.
Kim himself was recently at the centre of controversy after leaving CBS' Hawaii Five-0 alongside Grace Park – also of Korean heritage – after the pair sought pay parity with their white co-stars Alex O'Loughlin and Scott Caan.
"I'm really grateful to CBS and everyone involved in the show for the opportunity," Kim said in a statement. "That said, it's possible to be grateful for the opportunity and have respect for your colleagues and still maintain a steadfast sense of your self-worth. And all good things come to an end."
Hellboy is set for release in 2018.