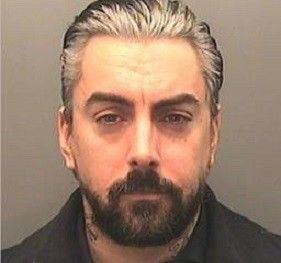 Staunch fans of self-confessed paedophile Ian Watkins have taken to Facebook with messages of support for the former Lostprophets singer.
The creator of the 'I support Ian Watkins/Lostprophets' page wrote: "If you're a loyal Lostprophets/Ian Watkins fan please do not hide it...like this page and show your support to Ian and the band."
The user, called prophetninja, posted: "This page has been set up as I am fed up of people judging me for listening to Lostprophets and making harsh comments about Ian. This page shows who is not afraid to support Ian and the band until the end."
Angry users of the social network responded with furious comments, calling Watkins "vile", "sick" and "twisted " and reporting the page to Facebook. One user wrote: "As a mother myself I am disgusted that anyone would support someone who raped children."
A similar Facebook page, which atrracted more than 300 likes, has been removed.
Ian Watkins pleaded guilty to the attempted rape and sexual assault of a child under 13 at Cardiff Crown Court and will be sentenced in December. The singer, 36, also admitted conspiring to rape a child, three counts of sexual assault involving children, seven involving taking, making or possessing indecent images of children and one of possessing an extreme pornographic image involving a sex act on an animal.
The court heard Watkins used his fame to find two female fans with young children, both of whom prosecuting barrister Chris Clee QC said "sexually abused their own children and made them available to Watkins for him to abuse".