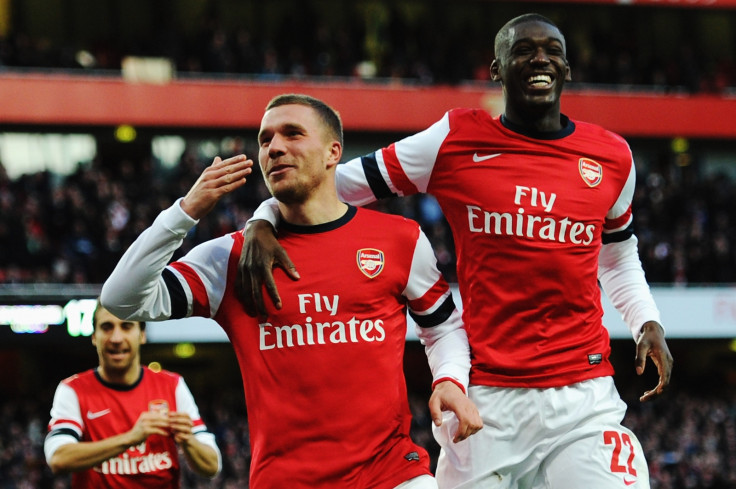 Germany legend Lothar Matthaus has hit out at Lukas Podolski for his rant on Arsene Wenger and has urged him to look at his own deficiencies than blame everyone else for his failures.
Podolski has been sent on a sixth month loan to Inter Milan with an option to buy in the summer. The 29-year-old was not willing to move out without a fight and accused Wenger of not showing any respect after a deal was struck.
Wenger refused to acknowledge Podolski's accusations and insisted that the duo had parted on good terms. The German had openly expressed his desire to move out of the club, having been relegated to the bench by Wenger and not given enough game time.
Podolski has not started a single game this season, as the Frenchman was not impressed by his dedication to track back and inability to play as a central striker. The 65-year-old's views have been mirrored by Matthaus who believes that there is something wrong with Podolski himself, for which he has not been able to work at Bayern Munich, or at Arsenal.
"Podolski should finally look at himself and ask himself why he was not a success at big clubs, at Bayern Munich and now at Arsenal," Matthaus told Sport1.
"There have to be reasons for it and it is not always the coach who is to blame. He showed it again by hitting out against Arsene Wenger. You don't do stuff like that. His reaction on Twitter was again a reaction over nothing.
"I have no problem with Podolski but, if he knew my career a little, he would know I won championships as a coach more often than he did as a player. That says a lot.
"If I was him, I'd focus on the stuff that matters. I hope he'll do that because he wants to prove a point to some people. He surely wants to play a part in the national team, too, and the competition in his position is fierce," he added.