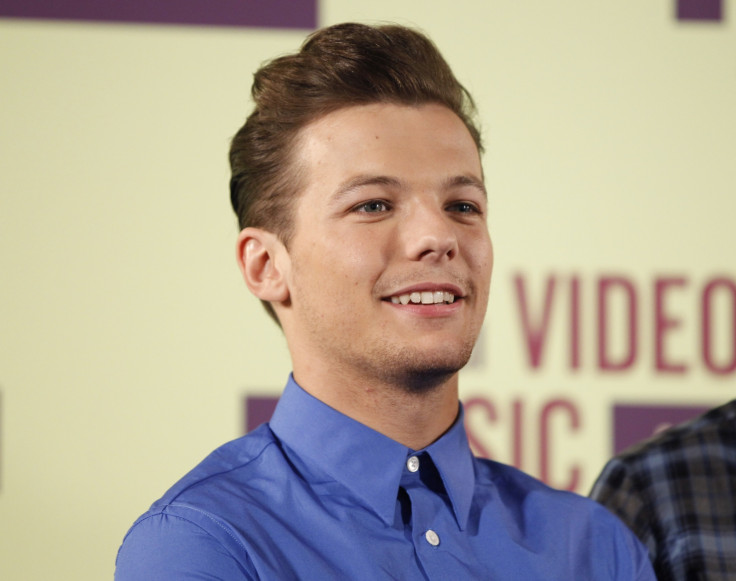 Louis Tomlinson has confirmed his relationship with Danielle Campbell by posting a photo on Instagram on 25 April that shows the two of them kissing. The two were first linked after they were spotted together at an ice cream parlour in Chicago in late 2015.
The black and white photo taken at their weekend getaway at Coachella Valley Music and Arts Festival shows the One Direction singer kissing the 21-year-old on her cheeks, while she smiles for the camera. Tomlinson has captioned the photo: "Lucky".
"At first, it was Danielle putting the pressure on him," a source previously told InTouch magazine. "But now Louis is telling his friends he's enamored with Danielle and wants to marry her."
"[The two wants to] wed in a small ceremony at Louis' home," another source said. "Danielle has been Louis' rock since Freddie [Reign] was born."
After splitting with former girlfriend Eleanor Calder, Tomlinson dated Los Angeles-based stylist Briana Jungwirth in May 2015. The two welcomed their son Freddie Reign in January. Jungwirth shared an adorable video of her son on Instagram on 18 April. In the video she can be seen cradling the baby, as she dances and moves around the room. The singer is currently living in Los Angeles to be closer to his son.
According to the Daily Mail, Tomlinson and Jungwirt have reached a "temporary custody settlement" for their child, details of which are not known yet.
A few days ago, Tomlinson's mother Johannah Deakin, posted four black and white photos of her son and her new-born grandson Freddie Reign on Instagram. She captioned the photo: "Happy 3 month birthday Freddie. Miss you darling xx." In three of the photos the singer can be seen holding his child close and gently gazing at him.