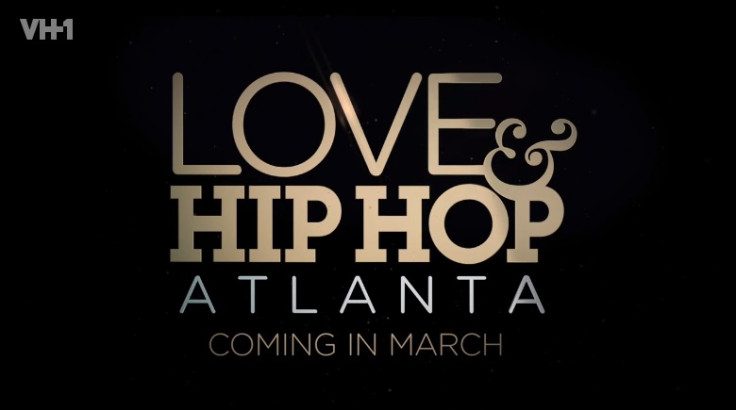 Love and Hip Hop Atlanta is all set to return on VH1 with season 6. This year the show will feature plenty of melodrama as the lives of Joseline Hernandez, Stevie J and his ex Mimi Faust are set to collide. Scheduled to premiere in March this year, this season will revolve around, infidelity, paternity tests, and court cases.
A small teaser released by the network only reveals the poster of the upcoming season with few voiceovers where the self-proclaimed Puerto Rican Princess is saying: "I'll never lie about who my baby daddy is." The reality star, who gave birth to her baby daughter Bonnie Bella in December 2016, has had an ugly online spat with her partner Stevie (whose real name is Steven Jordan) regarding her pregnancy with the latter demanding a paternity test.
Mimi, who already has a daughter with the recording artist, never shared a cordial relationship with Hernandez. In one clip she was heard saying: "She is gonna make your life a living hell." Fans are speculating that she was warning her friendly ex-beau to stay away from the drama queen even though it was proved that Stevie was the father of Joseline's baby.
In the previous season, Joseline and Stevie offered their heartfelt apologies to each other after their fight. But the truce did not last long and soon they started a social media war slurring abuses at each other. Their fight escalated and the couple underwent a paternity test.
Stevie, meanwhile, will be served with a court notice regarding child support case. According to TMZ, the reality star allegedly has been pleaded guilty and asked pay over $1.3m (£1m).
Another voice in the clip is speculated to be of Karlie Redd. The reality star and entrepreneur is back with Yung Joc but it seems there is trouble in their love paradise. "did you have sex with this other girl," Redd questions.
Apart from the Jordan' family drama, Rasheeda and Kirk Frost, Jessica Dime and Tammy Rivera are set to rock Atlanta when the show returns. VH1 is yet to announce a premiere date for the show but it is assumes that the L&HHATL season 6 will air son after Love and Hip Hop: New York concludes which ends in March second week.