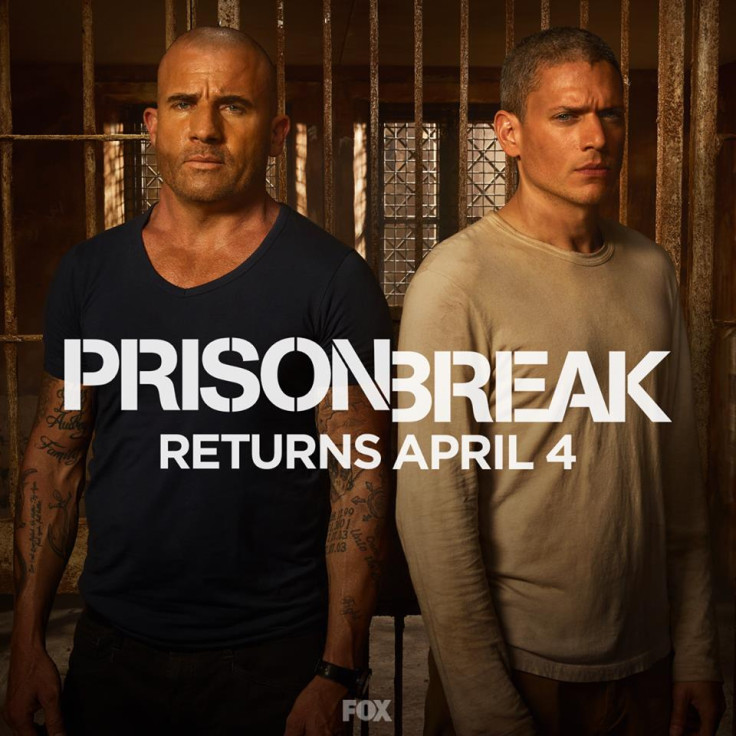 Prison Break is one of the most anticipated TV reboots and the trailer is a major proof about why fans are eagerly waiting for the miniseries. To everyone's excitement Michael Scofield (Wentworth Miller) is alive and is ready for another heart-stopping adventure.
As teased by executive producer Paul Scheuring previously, the reboot took inspirations from Odyssey, one of two major ancient Greek epic poems attributed to Homer. In the originals series, Miller's character was shown dead. While the cause of his death remains unknown, it was assumed that he died of his brain tumour. "I started exploring reasons why [he would be alive], and it took me back about 2,500 years in literature, but I found a reason why," the show producer told CNN in January.
The reboot begins seven years after the season 4 finale with the promo opens with Sara Tancredi and her young son Mike. "How was my father like" asks the young boy. "Your father was like a storm. Appearing suddenly and then disappear just as quickly," replies his mother.
The trailer reveals plenty of similarities between Michael and the Greek hero Odysseus. The Odyssey is one of two major ancient Greek epic poems and it narrates the events that happened ten years after the Trojan War. Penelope, the wife of Odysseus is living with her son on the island of Ithaca while the Greek hero remained imprisoned in Ogygia for seven years. He finally manages to escape from the prison with the help from Calypso.
Similar to the ancient Greek mythology, Micheal was seen behind the bars in a Yemen prison far away from his family in the US. His brother Lincoln learns his whereabouts and takes the charge to help his brother escape.
The duo eventually breaks out from the treacherous place and it is assumed that he will return to his family. "The storms, the can come back, can't they?" ask the little Mike to his mother. "The question is if they come back, is it the same storm," replies Sara and her answer kind of explains the story arc of the show.
"This season was not just going to be a new prison. I wanted to turn the whole prison escapee on its head and it's not really about getting out of the prison as much as it is getting out of the country. Where in the world can you go where your identity is really a problem?" Scheuring said explaining Michael's struggle to get out of Yemen.
The action drama will return with a nine-episode season on Tuesday, 4 April at 9pm EST on the network.