Camilla Thurlow can do no wrong in her fans' eyes, with her latest dramatic haircut pleasing them no end.
The 28-year-old bomb disposal expert from Dumfries shared a loved-up snap of herself and boyfriend Jamie Jewitt to her 1.4m Instagram followers, wowing her admirers with a brand new look.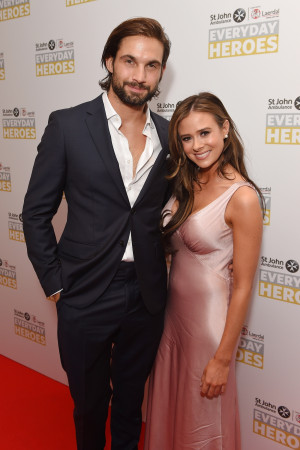 Captioning the shot: "Jamie and Bob", the Love Island 2017 finalist looked gorgeous as she cosied up to her Calvin Klein model boyfriend Jamie Jewitt, who she met on the ITV2 dating show.
The pair appeared to be on a romantic date night at a restaurant, with Thurlow oozing elegance in a black sheer top as she showed off her new bob haircut with tousled curls.
The star – who initially had long blonde hair on the show – won praise from her fans over the new 'do, which she debuted at MTV Staying Alive Gala on Wednesday evening at 100 Wardour St.
One person told her: "Your hair looks fabulous. I've got a major hair crush now!" while a second said: Thank god those hair extensions are out lol".
Another added: "Love the hair! But more importantly, I love that you two are going from strength to strength! You are made for each other! ".
Thurlow has made quite a different impact on the world following her stint on Love Island, compared to the other castmates.
While many have been endlessly promoting products in spam-like Instagram posts, Thurlow has conducted humanitarian missions with Jewitt and shared snippets of their low-key romance.
Fans defended her when she finally succumbed to a sponsored post with LookFantastic, where she told her followers: "It's finally time to reveal #BeautyInWonderland with @lookfantastic... click the link in my bio to discover the magic and find out more".
As many accused the star of "selling out", one fan said: "she has to make a living somehow! I think her humanitarian and charity work speaks for itself, and she hasn't cashed in hugely/sold her soul like some of the others."