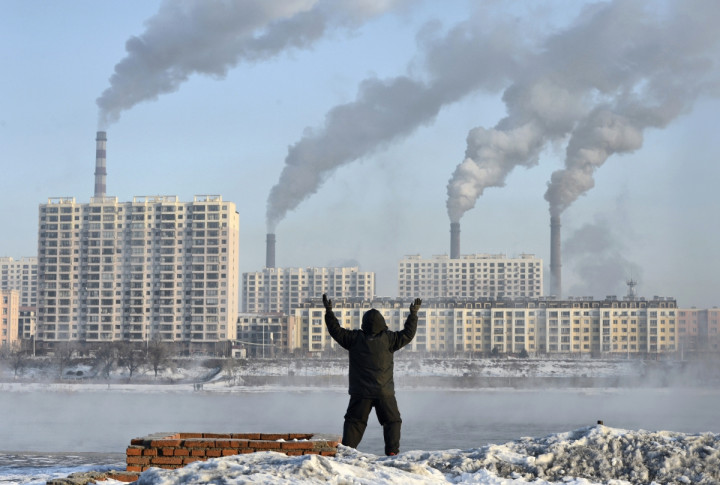 The global economy could be boosted by a gargantuan $2.6tn each year if the world's governments became more energy efficient and reformed their nations' waste management and public transport, according to a World Bank report.
The report, produced in association with philanthropic group ClimateWorks Foundation, said that cutting emissions and moving towards a more low carbon society would boost global economic output by 2.2% by 2030.
"The report's findings show clearly that the right policy choices can deliver significant benefits to lives, jobs, crops, energy, and GDP – as well as emissions reductions to combat climate change," said Jim Yong Kim, president at the World Bank Group.
"The September Climate Summit provides a critical opportunity for world leaders to be on the right side of history, to champion ambitious action that not only cuts carbon pollution, but also delivers jobs and economic opportunity."
Rachel Kyte, vice president and special envoy for climate change, World Bank Group added: "Governments should take a close look at the evidence in this report. It reinforces the economic case for action over inaction on climate change. The report shows that climate action does not require economic sacrifice or, put differently, good economic stewardship can reap huge climate rewards."
The report analysed the benefits of the energy policies across the emerging markets in Asia and Latin America, as well as the US and European Union (EU).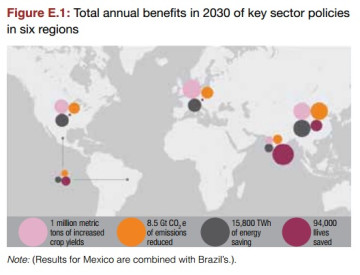 "Approximately 94,000 premature pollution-related deaths could be avoided," said the report.
"Additionally, the policies would avoid production of 8.5 billion metric tons of carbon dioxide equivalent (CO2e) emissions and almost 16 billion kilowatt-hours of energy saved, a savings roughly equivalent to taking two billion cars off the road.
"These policies alone would account for 30% of the total reduction needed in 2030 to limit global warming to 2°C. Figure E.1 illustrates annual benefits for three case studies in 2030 for key sectors."
Professor Pamela Matson, dean of the School of Earth Sciences, said: "Climate science has accumulated, over decades of research, tremendous knowledge about climate change, its causes and impacts, and the risks it carries for people and ecosystems.
"Only recently, however, has the scientific community begun to develop the knowledge, tools and approaches needed to support decision makers in their response to climate change."