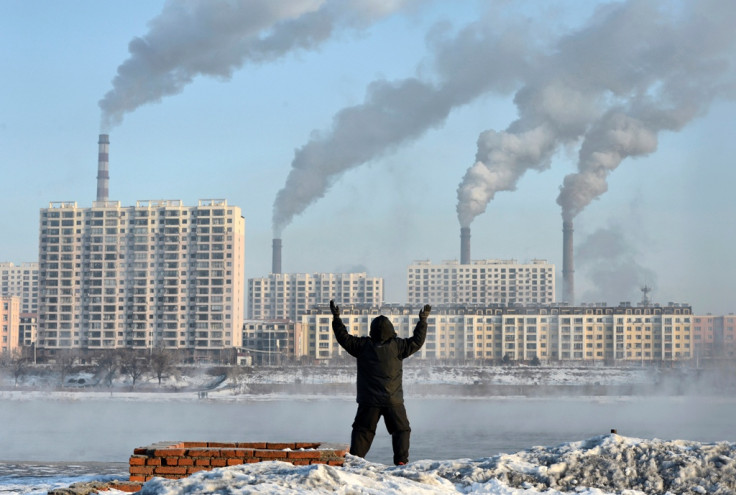 China, the world's biggest carbon emitter, plans to establish a firm cap on its CO2 emissions from 2016, a top government official has said.
The target will be included in the next five-year plan, which comes into force in 2016, He Jiankun, chairman of China's Advisory Committee on Climate Change, told a conference in Beijing.
He said China's greenhouse gas emissions will peak in 2030, at around 11 billion tonnes of CO2-equivalent. Emissions from the world's second largest economy hover at between seven to nine-and-a-half billion tonnes.
However, the adviser said that will depend on China accomplishing a real reduction in coal consumption from sometime around 2020 or 2025, and on the nation meeting its target of generating 150-200 gigawatts of power through nuclear energy by 2030.
The share of non-fossil fuels in China's energy mix will hit 20% to 25% in 2030, He added.
Meanwhile, Sun Cuihua, a top climate change official at the National Development and Reform Commission (NDRC), China's main economic-planning agency, said Beijing is planning to roll out a national emissions trading scheme in 2016 or 2017, but that it will only be fully operational in 2020.
"The government will use two ways to control CO2 emissions in the next five-year plan, by intensity and an absolute cap," He said, reported Reuters.
Vehicular Pollution
The official Xinhua news agency, quoting the State Council, the country's cabinet, reported in May that China will eliminate six million vehicles that do not meet carbon emission standards.
About 20% of the vehicles to be eliminated are from the country's northern regions, including the municipalities of Beijing and Tianjin, and the Hebei province, which have suffered severe smog attacks in recent years.
Environment Law
In April, the government passed amendments to China's 25-year-old environmental protection law, which will target polluters with tougher penalties.
The highly-anticipated amendments, which go into effect on 1 January 2015, followed public dismay over the pervasive pollution that has stifled China.