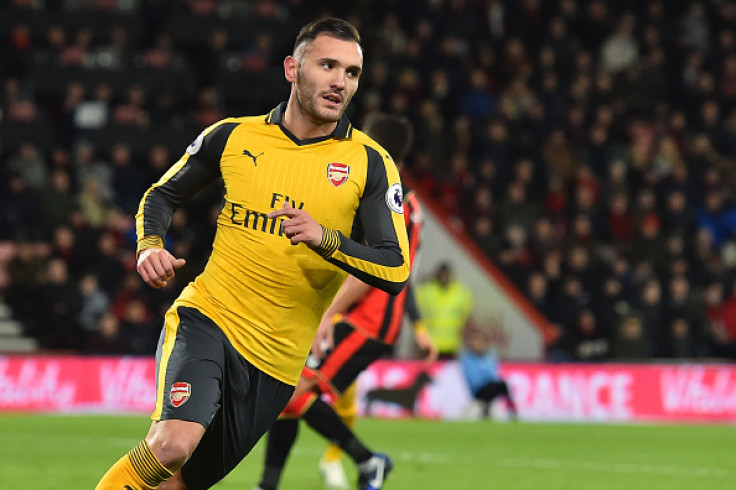 Arsenal forward Lucas Perez has revealed that he would not be averse to a move to Sevilla in the summer as he wants to play, with the World Cup approaching next year. The Spaniard has been extensively linked with a move out of the club this summer after failing to make the first team on a consistent basis.
The 28-year-old has started only three games for the Gunners in the League and Champions League this season and he insists that such scant involvement has not helped him progress as a footballer. He was particularly used in the EFL Cup and FA Cup, picking up seven goals in whatever meagre minutes were afforded to him by the manager, including a brilliant volley in an exasperating 3-3 draw against Bournemouth in the league.
Perez's agent Rodrigo Fernandez Lobelle has also claimed his client couldn't stand another campaign like the current one at Arsenal – and would love to return to the La Liga for one last chance of making the World Cup squad. The striker is currently vacationing in Ibiza and is likely to decide his future once he returns to the club.
"Who wouldn't like to join Sevilla?" he told Estadio Deportivo during his vacation. "I'm on holiday, disconnected, and I have no idea. I don't intend to have another season like this one. Both Arsenal and the Coach have treated me very well, but I want to play. Wenger has been very sincere with me and, with it being a World Cup year, what I want is to play and if I can in Spain then all the better.
"Berizzo? He's a good Coach, he's showed it with the work he did at Celta, but no one from Sevilla has spoken to me," he added when asked about Sevilla manager Eduardo Berizzo.