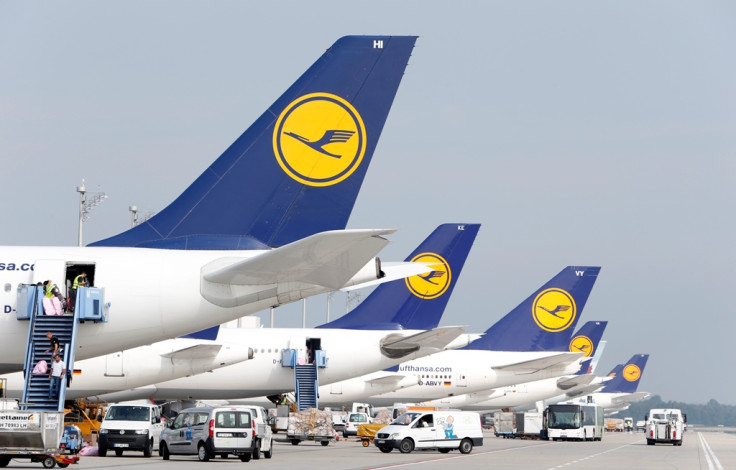 German airline Lufthansa has reported improved results for the first quarter, helped by lower fuel costs that more than offset the impact from a series of strikes by pilots.
However, the company warned it may require more cost-cutting, given rising pension costs and other staff-related expenses.
For the first quarter, the airline reported an adjusted loss before interest and tax of €167m (£123m, $186m), better than a €240m loss reported last year. Net profit for the period was €425m, compared to a loss of €252m in 2014.
Total revenue for the period increased by 7.9% to €6.97bn, as fuel costs were down by €209m.
"All operating business segments were able to increase their results in the first quarter. Above all, SWISS and Lufthansa Cargo have done better than in the previous year," said Simone Menne, Chief Officer Finance and Aviation Services of Deutsche Lufthansa AG.
"Lufthansa German Airlines has also shown a positive development, although it was worse hit by strikes and other one-off effects than in the previous year."
The result was overshadowed by the consequences of the strike called by the trade union Cockpit among the pilots of Lufthansa German Airlines, Lufthansa Cargo and Germanwings on a total of six days between January and March 2015, the company noted.
Flight cancellations caused by strikes led to a burden on the result of €42m, and the company expects a further hit to results to the tune of €58m due to weaker advance bookings in the quarters followed by the strike.
Lufthansa noted that it currently faces a heavy pension burden, and said it requires "sustainably financeable solutions" to tackle the situation.
"The enormous pension burdens are putting considerable pressure on our equity. And we cannot accept the continuing increase in fees or the development of our unit costs," Menne said.
"Great efforts remain to be made here in order to strengthen the international competitiveness of all the business segments of the Lufthansa Group."