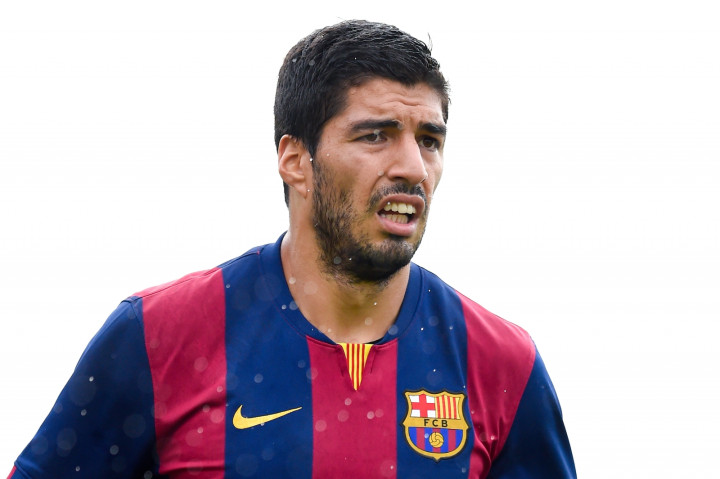 Barcelona will not give Luis Suarez special treatment should the Uruguay international break club protocol during his career at the Nou Camp following his move from Liverpool, according to Director General Manel Arroyo.
Suarez's career at Anfield was beset by a series of controversial episodes, which included an eight-match ban for racially abusing Patrice Evra and a 10-game ban for biting Chelsea defender Branislav Ivanovic, incidents that lead to sessions with club's psychiatrist Steve Peters.
But Barca have no special measures in place to deal with a future indiscretion from Suarez, who is yet to make his official debut for the club since leaving Liverpool having been forced to serve a four-month ban from competitive football since biting Italy's Giorgio Chiellini at the World Cup.
"Normality [is how we will treat Suarez]," said Arroyo, who was speaking at the Nolan Partners Sport Industry Breakfast Club.
"The player knows perfectly what happened and what the way to act is. What we need is to give him comfort and comfort him as a huge player and that's all. Normality, in the way we deal with these situations.
"We are just concentrating on the future. What happened in the past, happened and the results we have now. We are working with him and we are just hopeful he can make his debut in the Spanish league against Real Madrid.
"The image today of Suarez is of a huge player, there is not a huge debate about that. He received a penalty for what he did... Suarez is a player we have and is a huge player with us. They're not things that concern us, that means working in the proper way.
"We hope the continuation [of Suarez's career] is what we understand it will be. We are positive."
The Barcelona brand has been damaged in recent months following the tax fraud case surrounding the signing of Neymar from Santos in the summer of 2013 before the club was slapped with a transfer ban until 2016 by Fifa after breaching rules regarding signing international players.
Arroyo added: "We are working on it [the club brand] but obviously we are not happy. It is something that happens but we are sure about what we are doing, we are working with Fifa towards the future.
"We understand the spirit of the law. What we want is to keep our purity and how we locate the kids. It is not about minimising the number of kids, it's about understanding and working with Fifa within the law because what we want to do is protect the kids.
"The fact with Neymar is it is a tax interpretation we have with the authorities in Spain and we are working now."