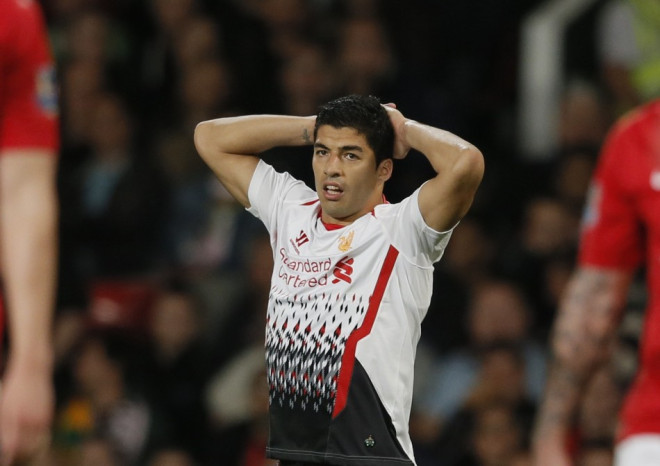 Liverpool have suffered a massive blow as their star striker Luis Suarez is reportedly set to leave England at the end of the season.
According to Spanish newspaper Marca, the Uruguayan international has decided his next destination as he has set his sights on joining one of the European giants. However, the report does not mention which club Suarez will join in the summer.
The Reds owner John Henry revealed Suarez had a £40m release clause in his contract, which was triggered by Arsenal last summer. However, Liverpool were adamant in letting their star player leave the club as they were successful in retaining the striker.
Suarez has been in good form for the Merseyside club, scoring 28 goals and managing 11 assists from 26 league appearances. His form at Liverpool has seen him attract interest from top clubs across England and Europe.
The Mirror earlier reported Liverpool's league rivals Manchester City are keen on landing Suarez after the end of the season. However, Marca claims the former Ajax man is not keen on making a switch from Anfield to the Etihad.
Suarez signed a contract extension last December which will keep him at Liverpool until 2018. Real Madrid are believed to be interested in landing the Uruguayan striker.
Meanwhile, City manager Manuel Pellegrini remains hopeful that his midfielder Yaya Toure can beat Luis Suarez for the Player of The Year Award.
"I think Yaya has had a very good season so far and we hope he can continue. Hopefully we win the title and then he can be the best player. I don't want to compare him with anyone – both Yaya and Suárez have had amazing seasons so far," Pellegrini explained.
"They must try to finish the season in the same way and after that, it [Footballer of Year award] will be the same as the fight for the title. But Yaya is one of the best midfielders in the world and it doesn't matter if he's European, African or South American."