BMW PGA Championship: Donald, McIlroy and Westwood Chase No.1
Luke Donald says reclaiming his World NHo.1 spot is not his main priority heading into the PGA Championship
World No. 2 Luke Donald insists returning to the top of the world rankings is not his top priority at the BMW PGA Championship at Wentworth this week.
The Englishman became world No.1 after beating fellow countryman Lee Westwood in a play-off during last year's event, and could leapfrog rankings leader Rory McIlroy should he retain his title.
However, the shoot-out for top spot doesn't concern Donald, who is seeking his seventh European tour win of his career on home turf.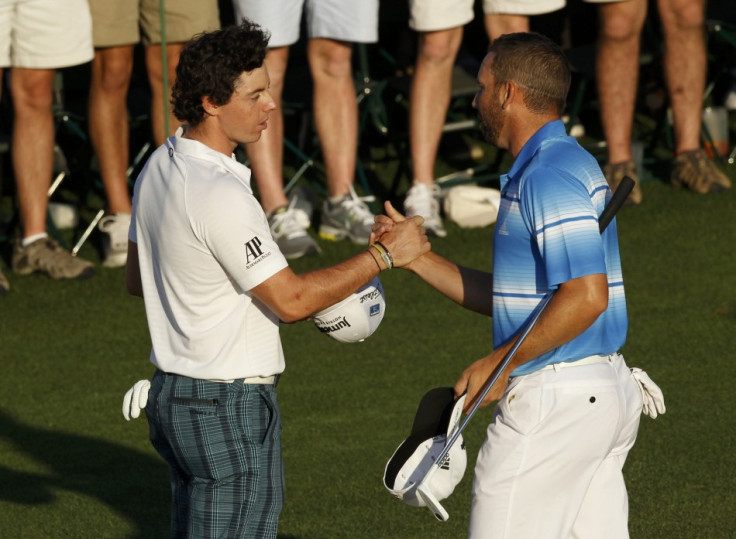 "It's a privilege to be number one but the main goal is to go out and try to defend my title," he said.
"The victory is at the forefront of my mind," added Donald.
"There has been a lot of jostling back and forward between Rory and myself over the last six months or so.
"But it's been fun for us - added motivation I suppose to get to that number one spot.
"It was a lot of work that got me to number one and it's something I'm very proud about.
"You can't fluke getting to number one in the world. It's something I will tell my grandchildren in years to come."
Last year's runner-up, Westwood, is seeking to make amends for losing out in a play-off against Donald, after missing crucial putts on the back nine.
"It shouldn't have gone to a play-off last year really," said Westwood.
"If I'm being critical of myself - three-putting 16, and I didn't birdie 17 going in with a three iron and then had a five footer on the last for birdie that I missed. So I had my chances. It was my own fault.
"It's always nice to come back to Wentworth. It looks like a great week's weather, and it makes it an even more special week if people are walking around in warm sunshine and it has a summery feel to it, this tournament.
"It's a week that I think everybody that plays on The European Tour and is a European Tour Member looks forward to."
Current world No.1 McIlroy will start his campaign to hold on to his ranking alongside the man who helped redesign the course; Ernie Els, and Martin Laird.
© Copyright IBTimes 2023. All rights reserved.