Luke Shaw is "probably" going to have to leave Manchester United in order to revitalise his career, according to former England international Stuart Pearce. The 21-year-old left-back has been publicly criticised by boss Jose Mourinho on a number of occasions this season and made just three appearances for the Red Devils in 2017.
Shaw made an impressive cameo during United's 1-1 draw with Everton on Tuesday night (4 April) but was again lambasted by Mourinho after the match. The England international arrived at Old Trafford for £27m (€31.5m) aged 18 in the summer of 2014, and Pearce thinks he made the step up too soon.
"I think he left Southampton too early," Pearce told TalkSport. "Another two years playing all the matches at Southampton would have done him the world of good for his development – establishing himself as a man at a smaller club before moving on, instead of moving to a big club as a boy."
Shaw recently stated his desire to remain at Manchester United and insists he will do everything he can in order to prove his worth in the eyes of Mourinho. Pearce, who worked with Shaw during his time as England U21 manager, hopes the Manchester United manager's words provoke a reaction from the former Saints starlet, whose spell at the Theatre of Dreams could come to an end this summer.
"There's a bit of frustration there with Mourinho, and he's vented it," Pearce added. "But I wonder whether it has happened privately before the public outburst. Jose's first point of call with Luke was probably not what we've all seen now.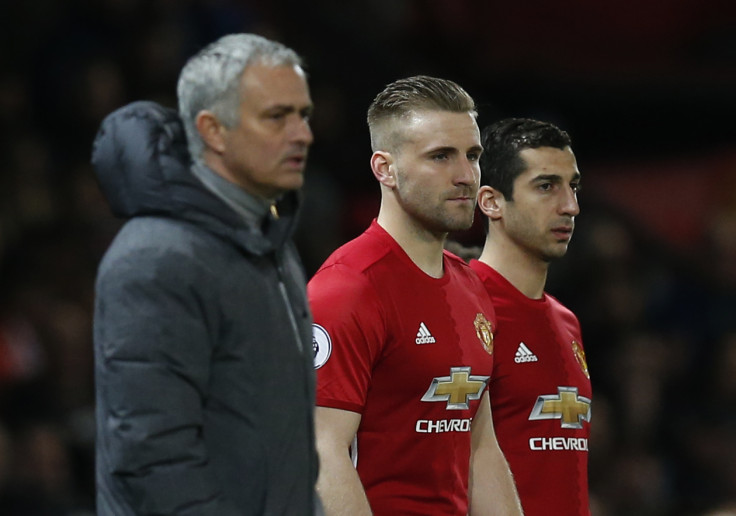 "Maybe he tried to have a little word in his ear, put an arm around the shoulder, and it's just not worked. He might have tried all that and has thought to himself, 'hang on son, you're not getting the message', and we've ended up with what we've got now.
"If it gets a reaction from Luke, and he rolls his sleeves up and says 'I'll show you', then everyone's happy. But if he doesn't, and the lad thinks he isn't loved at Manchester United, then he's probably going to have to move clubs."