A hacktivist group called LulzsecReborn has posted online personal data of hundreds of thousands accounts from a dating website for the military.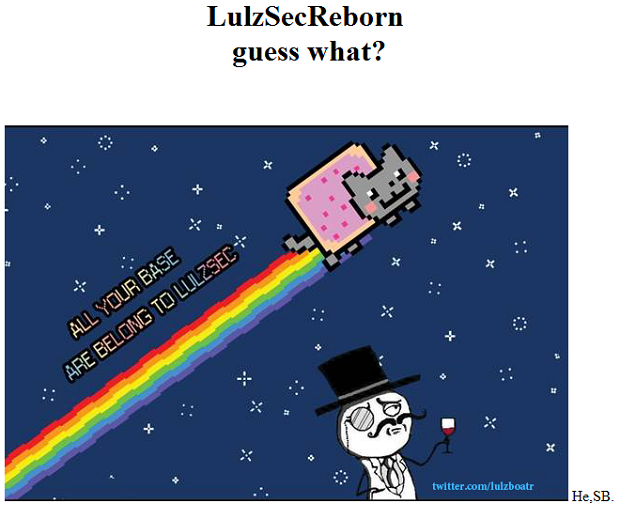 LulzSecReborn has published on Pastebin the names, usernames, passwords and emails of 170,937 accounts on Military Singles as part of the group's Operation Digiturk.
LulzSec, an offshoot of the Anonymous group, publicly declared it was suspending operations around nine months ago following almost 50 days of constant attacks.
Six of the group's most prominent members have been arrested, including the most prominent of them, known as Sabu, who had months ago turned informant on his former colleagues.
Sabu, aka Hector Xavier Monsegur, had been detained by the FBI in June 2011 and had been working for the organisation since then to help bring down the rest of the group.
The administrator of Military Singles commented on the hack saying: "There is no actual evidence that MilitarySingles.com was hacked and it is possible that the Tweet from Operation Digiturk is simply a false claim."
LulzSecReborn responded calling the administrator stupid and posting a message for all to see over on the website.
Commenting on the breach, the Office of Inadequate Security told The Hacker News: "If you know a member of the military who uses or has used the site, do them a favour and suggest they change their password on any site where they may have reused it - including their mil.gov email account."
Last week, a video entitled LulzSec Returns has been posted on YouTube claiming that the hacktivist group LulzSec will return on April Fool's Day.