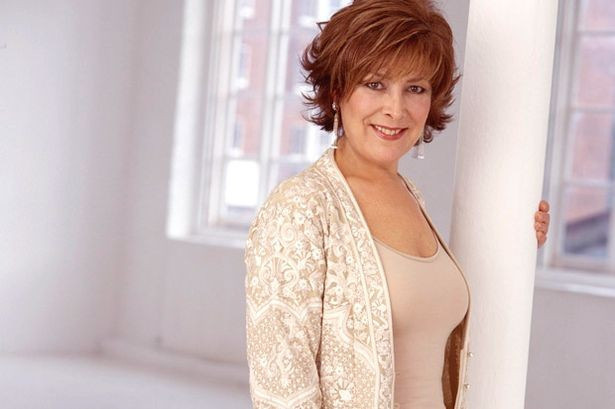 The 1984 Oxo TV ad starring the late Lynda Bellingham will be broadcast on Christmas Day.
Thousands of fans contacted Premier Foods which owns the Oxo brand, requesting that the advert be repeated.
Bellingham became a household name thanks to the stock cube commercials, which ran from 1983 to 1999.
Premier Foods said it would re-screen the ad "in memory of her life and career".
"Over the past few weeks, hundreds of thousands of Lynda's fans have rallied behind a call for the return of the ad as a fitting tribute for all the inspiring things she achieved during her career," the company said.
"To honour the sad loss of such a fabulous actress, [the] organisations and individuals involved in the creation and production of this initiative have given freely of their time.
"We will make a donation to Action Against Cancer, one of the charities supported by Lynda, in line with the wishes of her family."
However, the 66-year-old actress had mixed feelings about being known as the 'Oxo mum.'
"I have a love-hate relationship with the Oxo campaign because I had no idea that it would go on so long," she said in an interview with the South Wales Evening Post.
But it did bring financial rewards and her performances as Mrs Oxo were reportedly responsible for a 10% increase in stock cube sales.
"Being a mum making gravy was not quite how I had seen my career advancing," she told the Guardian.
"In many ways I was very proud of what we did, but there is no doubt that my credibility as an actress was knocked.
"Certain people in the industry would never employ me as a serious actress after it. On the other hand, it gave me the financial security to go off and work in the theatre for very little money."
Being cast as the perfect mother in the perfect marriage was an irony not lost on Bellingham. In her second marriage in 1981 to Nunzio Peluso she was subjected to 15 years of physical and mental abuse. After divorcing him in 1996 the actress took out a restraining order against him.
She wrote: "Playing the nation's favourite mum on screen and going home to an unhappy and abusive relationship was extremely stressful."