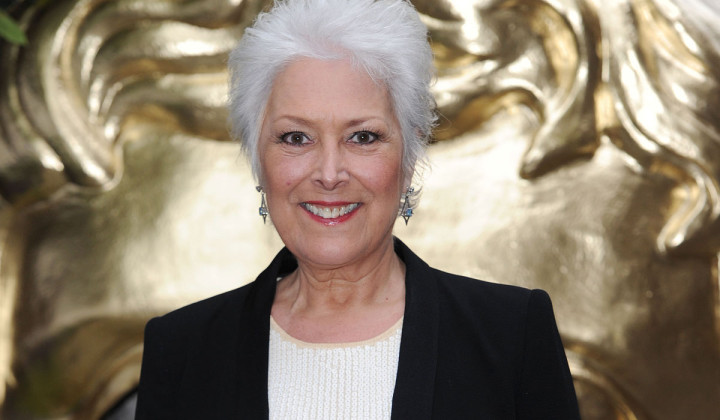 Lynda Bellingham has inspired scores of women to get themselves checked for bowel cancer as her last interview on Loose Women was aired today (22 October) in tribute to the much-loved actress.
The popular presenter only appeared on the show two weeks ago to share her desire to have one last Christmas with her family with a real Christmas tree, saying if one person benefits from reading her book: 'There's Something I've Been Dying to Tell You', it would have all been worth it.
"This book is for everybody, this is not about me", she proudly asserted.
Within half an hour of the episode airing many women contacted the show to say they were inspired to have a colonoscopy after she advised it was the "biggest thing" to do to check for bowel cancer.
She also mentioned to look out for breathlessness and indigestion.
She told the audience how she had discovered a "strawberry shaped" lump in her stomach and was diagnosed with stage four cancer in July 2013.
The 66-year-old shared her disappointment following her diagnosis that she had to pull out of Kay Mellor's play, A Passionate Woman. But poignantly said she was looking forward to filming an episode of BBC drama, The Syndicate, in November.
Mellor, who also writes The Syndicate, said: "I wrote this part especially for her. I even wrote it for her sitting down if she did not feel well."
She added: "She was a great actress. She was always the epitome of femininity and warmth."
When Bellingham was asked by her former co-host Janet Street Porter if she had any last scores to settle with anyone, in true fighting spirit, Bellingham replied: "People know what they have done, let them live in their own gravy."
She was met with a standing ovation by the audience, which included her beloved husband Michael, 'Mr Spain', as she finished giving upbeat advice about death and how she just wanted to be remembered as someone who was "honest", adding: "We have no right to live forever when someone else decides when you pop off the twig."