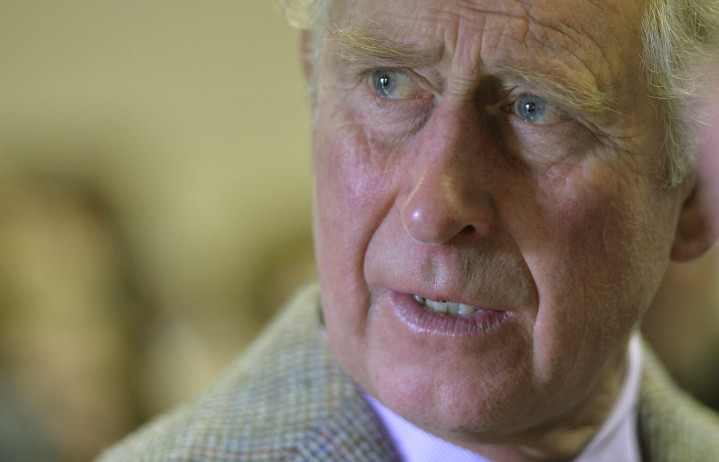 The Prince of Wales was "greatly saddened" to hear that "truly marvellous" actress Lynda Bellingham had passed away.
His Royal Highness paid a "special tribute" to the Oxo advert star, who died at the age of 66 after battling colon cancer on 19 October, at an event for The Prince's Initiative for Mature Enterprise (Prime).
Bellingham was an ambassador for the charity, which was founded by Prince Charles in response to letters he received from mature people desperate to find work, but unable to find anyone to employ them.
"I want to pay a special tribute to Lynda Bellingham, who was a wonderful ambassador for Prime," His Royal Highness said.
"I was greatly saddened to hear that she passed away this week.
"As you know, she was not only a truly marvellous actress, but also someone who worked tirelessly for others. She really will be hugely missed."
Prince Charles' tribute coincided with the launch of a report from the charity, which argued that getting over 50s back into the workplace will give the UK economy a £88bn($141bn, €111bn) boost.
The group's study, produced in collaboration with the International Longevity Centre, calls for urgent action from policymakers and employers to ensure those over 50 remain in the labour market.
It found up to 1.5 million people aged 50-69 "involuntarily" left employment over the last eight years due to a combination of redundancy, ill health or "forced" early retirement and of these, 1.1 million people would be willing to work.
Furthermore, if the employment rate of this 50-64 age group matched that of the 35-49 age group, the report said this would boost UK GDP by £88bn.
"Employing older people does not mean younger people are crowded out of the labour market," Prince Charles said.
"The number of jobs in an economy is not set and there is room to employ younger people and older people in a mix of skills and experience that creates better businesses.
"Older workers are not a burden, but a valuable business asset. It is time that we recognise what older people bring to the workplace and enterprise – experience, reliability and flexibility."
The Pensions Minister Steve Webb, who also spoke at the Prime event, called for the number of older employees in the UK workforce to accelerate.
"The number of older workers has been rising quite significantly in this country," Webb said.
"In the last five years we have added just under a million workers over the age of 50.
"This is happening – it is happening now. This is more about pushing on the gas, it's something that we have to accelerate."