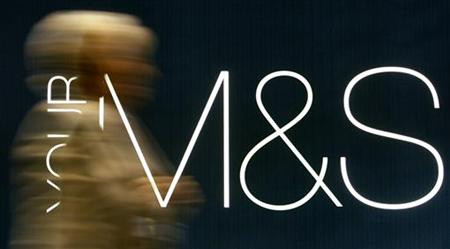 Robert Swannell a Citigroup banker, former vice-chairman in Europe, is to take over from Sir Stuart Rose as M&S' next Chairman from September next year when Sir Stuart steps down.
The former banker was integral in securing M&S' independance when Sir Philip Green made his hostile bid for the company six years ago and is resigning from the board of British Land, the property company, where he has been a non-executive director for the last 11 years.
The new M&S chairman is retaining his place as HMV chairman however as the company indicated that it had received no change of plans from Robert "We have been given no guidance to expect any changes to the board of HMV." - at least in the short term - a source told Sky TV.
His pay will be £500,000, significantly less than Sir Stuart Rose's £875,000 and will placate the City who have often looked to Marks and Spencer's with dislike for the company - Swannell a former respected member - should appease them.
Rumours of M&S bidding for another company surfaced meanwhile.
The announcement made this week was welcomed by Stuart who knows Robert from his time in 2004 and since then, when they have been in regular contact about the company: "I am delighted that Robert is to be M&S' next chairman. His considerable experience of both the City and the commercial world will be a real asset to the Board and the business." he added.
Meanwhile, in his time of knowing Swannell, Rose added: "The first thing you've got to say about Robert is that he's a human being. He's warm and breathing, and he was trained in the times at J Henry Schroder when relationship banking was important."
In fact, Swannell is a City grandee after 30 years at the investment manager Schroeders: "It is a privilege to be asked to chair one of the world's greatest brands." he said, after being made Chairman of one of the biggest FTSE 100 retailers.
Shares in M&S meanwhile closed up at 336.60 (+1.17pct).