Apple recently rolled out a spate of beta updates for Mac OS X Mavericks 10.9.1 for identifying bugs and fixing known issues before the final release. Following the beta phase, the company has rolled out OS X Mavericks 10.9.1 Final (public release) for Mac users running the latest version of Apple's desktop operating system, OS X Mavericks.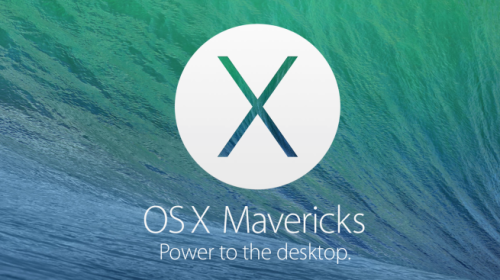 As Redmond Pie notes, the OS X Mavericks 10.9.1 Final is just a bug-fix update with barely any new features to offer. Apple seems to be playing safe in resolving known bugs rather than introducing new bugs with a major feature update.
Apple's official changelog reveals only the crux of bug-fixes and feature enhancements ported into OS X Mavericks 10.9.1, leaving out the minor details. Check out the changelog below:
Improved support for Gmail in OS X Mail and fixes for users with custom Gmail settings
Improves the reliability of Smart Mailboxes and search in Mail
Fixes an issue that prevented contact groups from working properly in Mail
Resolves an issue that prevented VoiceOver from speaking sentences that contain emoji
Updates Shared Links periodically when open in the Safari Sidebar
Undoubtedly, the improved compatibility for Gmail with OS X Mail seems to be the most critical fix among the handful of improvements listed in the changelog. OS X users with custom Gmail settings should also benefit with improved stability and performance while using the Mail app.
Another key bug involving Emoji icons not being read correctly by the integrated VoiceOver service has been patched up in this Final release. OS X 10.9.1 is the first major update for Mavericks, which can be downloaded for free from Mac App Store.
Must Read: Mac OS X 10.9 Mavericks: How to Perform a Clean Install [GUIDE]